Remote Security Services
Prosegur's iSOC (Security Operations Center) is the center from which, combining state-of-the-art technology, intelligent data processing and professional excellence, we remotely manage our customer's security services and business processes.

All these services are managed remotely with state-of-the-art equipment and systems that include the highest standards of security and technology, and guarantee a secure environment in each of our customer's facilities. We protect goods and people, prevent accidents and supervise production processes.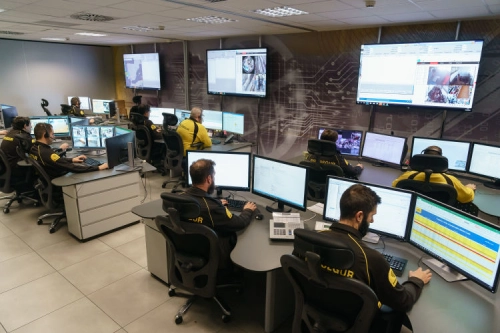 Remote alarm monitoring
At Prosegur's Alarm Receiver Center (ARC), all signals received from the customer's facilities are managed. This includes reception, verification and, if necessary, transmission to security personnel. With highly qualified professionals in the knowledge of anti-intrusion systems, the ARC allows us to manage any incident that impacts the security of people and assets.
Services may include connection to the ARC, activity reports, power supply control, reception of technical signals, communication test, communication control, video verification of signals, bidirectional commands, time control, alarm management, voicing, and arming supervision, among others.
Remote video monitoring
Prosegur Security has security guards who monitor our customer's activity from our iSOC (Security Operations Center). The guard connects live to the CCTV, checks the status of the facilities, and in the case of any incident, defined operating procedures are activated.
Thanks to CCTV monitoring, access control and management, and the reception of real-time alerts, we are able to reduce risk situations and prevent incidents. Some of the video monitoring services are virtual patrols, reactive video monitoring, active video monitoring, and forensic video monitoring, among others.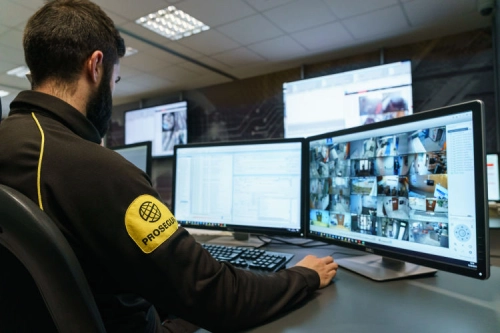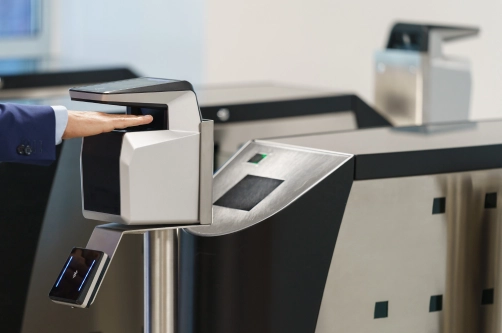 Access control
Monitoring and access control allow customers to optimize and centralize their resources to manage and control access remotely. In the case of any type of incident, the iSOC activates the ad hoc action protocol in coordination with the ARC and dynamic guarding services, reducing the risk to our customer's facilities and ensuring the highest possible level of security.
Some of these access control and management services are the electronic lock with GPRS, control of contractors and suppliers, remote opening and closing, dynamic guarding service, and remote guarding, among others.
Business process monitoring
Our business continuity service is carried out through the monitoring and auditing of processes that allow the customer to have detailed reports on the development of their internal activities. In addition, we perform a live analysis through recorded images of the most critical processes for the customer, generating forensic reports that collect all of the information and incidents detected.
Process control provides the client with information of high interest in aspects of security, prevention and business continuity, focusing on four main services; process control, where we supervise compliance with safety and business standards, monitoring of IoT signals of the client's operating parameters, management of alerts through the emergency center, and vehicle location, tracking routes and activating protocols depending on the different events.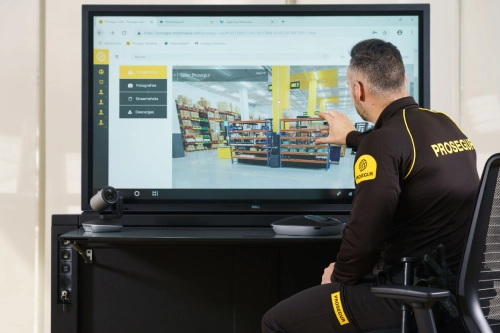 More security
Integration and analysis of information for an effective response.
Adaptation by sector
We adapt the solution and work methodology to each type of customer.
iSOC global network
Global management of services for better quality.
Systems integration
The ability to manage diverse technologies in an integrated way.
Prosegur Security around the World
Access our different country websites to get in touch with Prosegur Security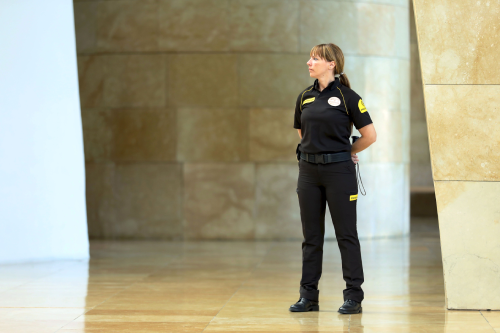 Guarding
Our team is made up of highly qualified professionals with extensive experience, connected at all times thanks to the most advanced technology in the industry and our iSOC.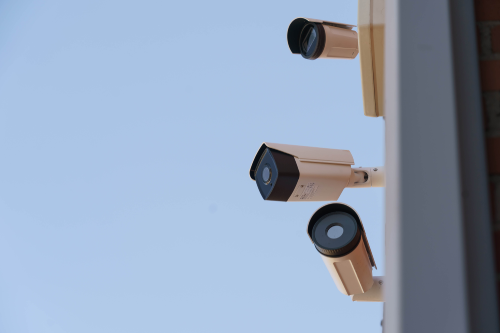 Technology solutions
We design, integrate and maintain the most innovative technological security solutions, adapting them to the specific needs of each customer and improving the security of your company with the latest technology.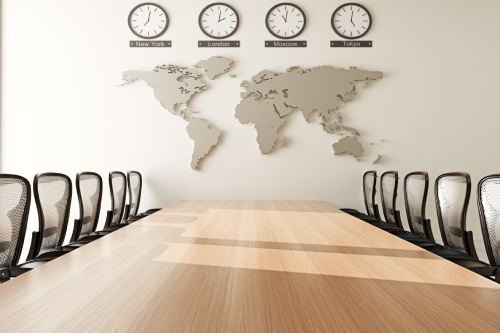 Global Risk Services
As experts in security risk management, we support our customers in their international security needs at all levels: from employees and facilities, to reputational issues or local operations.