Prosegur Alarms: Experts in protecting your home and your business
Maximum protection to take care of you inside and outside your home.​
The only triple security alarm system on the market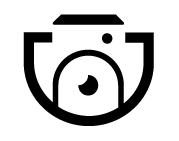 Anti-intruder
Utilizing advanced technology, state-of-the-art sensors detect intrusion attempts beforehand. Alerts and images are then transmitted to the Monitoring Centre, which notifies the police if necessary.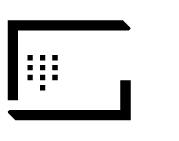 Anti-inhibition
The Prosegur alarm has a double communication channel, which in the event of an attempt to jam the signal, activates the back-up and constantly guarantees the connection of the alarm system to the Alarm Reception Centre.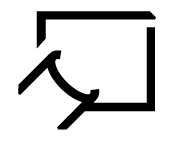 Anti-sabotage
Our alarm system has an extra battery that prevents an interruption of the power supply and, to avoid any damage to the panel, is installed in a concealed place to keep it safe from intruders.
Reasons to choose us
There are many reasons to choose the Prosegur Alarmas system for your home or business. These are what distinguish us.
The property is protected and connected 24 hours with police notification.
We monitor your property and respond immediately.
In the event of an emergency, they are quickly on the scene and work with the police.
Control the security of your property wherever you are with our app.
With smart recognition, they ensure the best video verification for notifying the police.
What's included in the alarm system?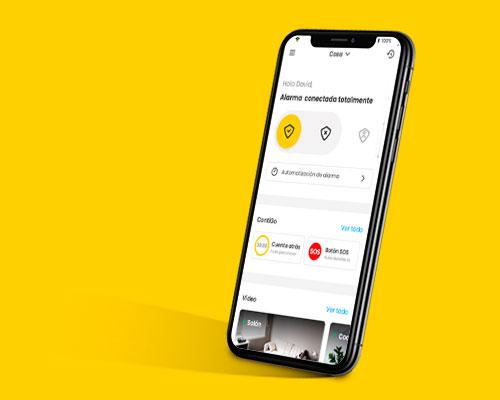 Prosegur Smart App
Prosegur Smart is the platform that integrates the security of your home and the convenience of managing your alarm system from your mobile quickly, simply and safely, wherever you are.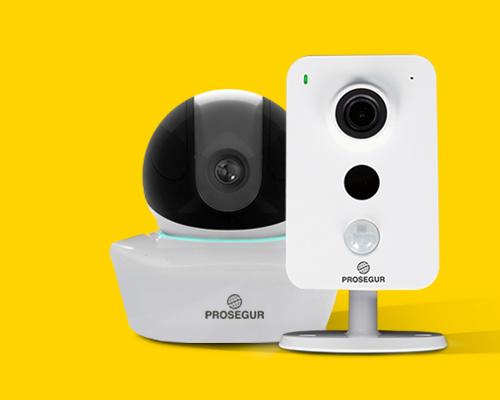 Monitored cameras
View your property in real time and access and share the recordings.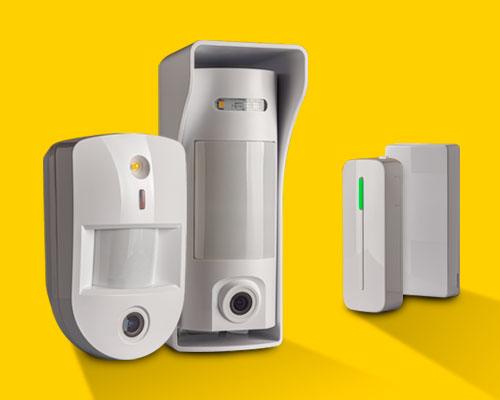 Opening and movement detectors
They carry out early detection. With anti-masking technology.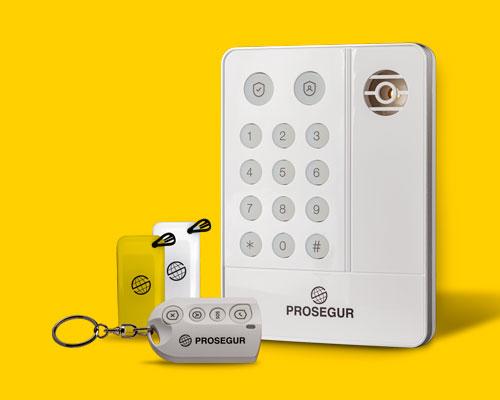 Keypad
Direct emergency keys and exclusive anti-coercion code. Independent of the centre to interact with the alarm system.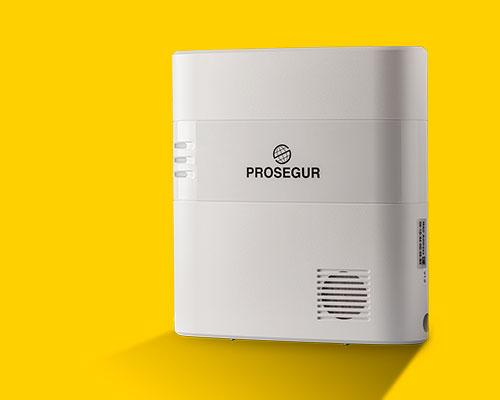 Central panel
Connects and manages all the devices​ connected to the 24-hour Alarm Reception Centre.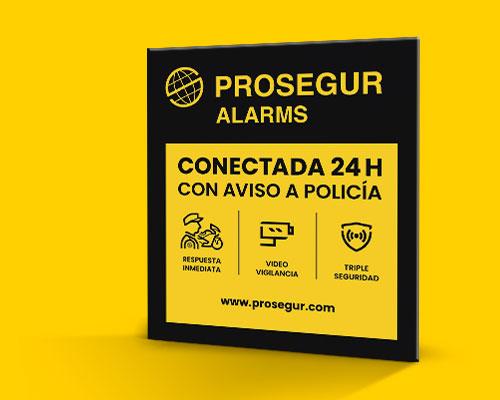 Effective Deterrence
The Prosegur sign prevents and deters, indicating that the property is protected, monitored and connected to the Alarm Centre 24 hours a day, 365 days a year.
The Prosegur Alarm Reception Centre
Professionals looking after you 24 hours a day, 365 days a year
The Prosegur ARC works continuously, performing alarm system monitoring and control functions: reviewing communication, to prevent the use of jammers and detecting possible faults that are reported so that they can be dealt with by our specialist technicians.
Peace of mind with your alarm for home or business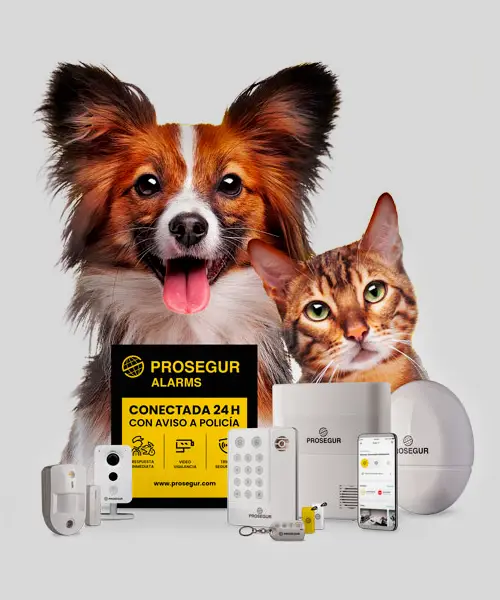 Pet Ready technology
Now our alarms featuring Pet Ready technology are ideal for pet lovers who want to feel protected. With Prosegur Alarms your pet can be free and happy and your home 100% protected.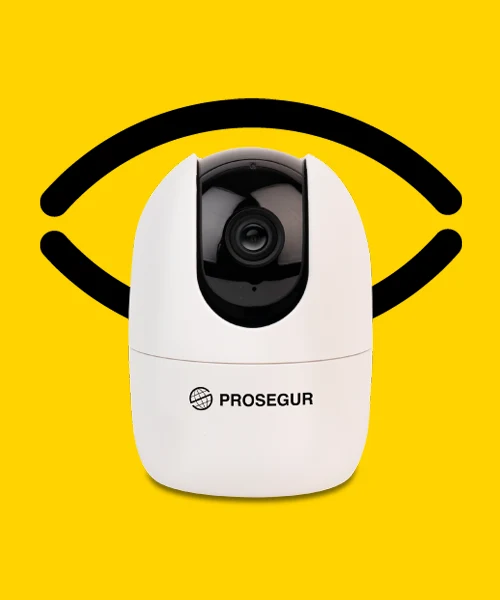 Smart Recognition
Thanks to artificial intelligence, Smart Recognition makes it possible to distinguish between people and pets. These alerts will reach your Prosegur Smart App, so with the Smart Control video service, you can be in charge of what happens in your home.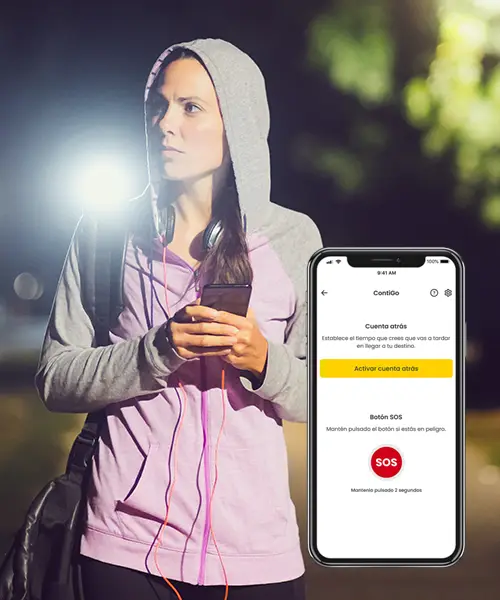 Prosegur ContiGo
At Prosegur Alarms we aim to protect you both inside and outside your home. Now you can take advantage of Prosegur Contigo, a system managed from your Smart app with an SOS button and countdown function for your protection.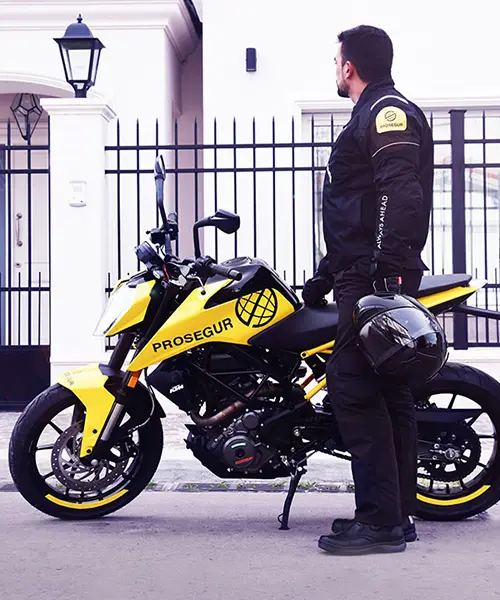 Acuda®: immediate support
We have our own motorised security guards, on hand to provide support if you need to check the status of your property or if an alarm goes off. In this case, they will go to your home, assess the situation, determine its seriousness and notify the police.
Find out about our security services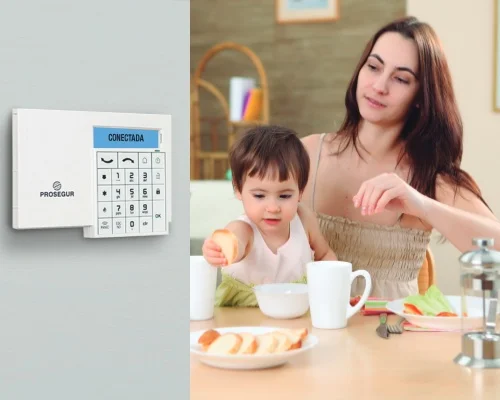 Monitored alarms
We offer the technology and innovation to protect what matters most to you. As well as the convenience of controlling your alarm system from your smartphone using the Prosegur Smart app.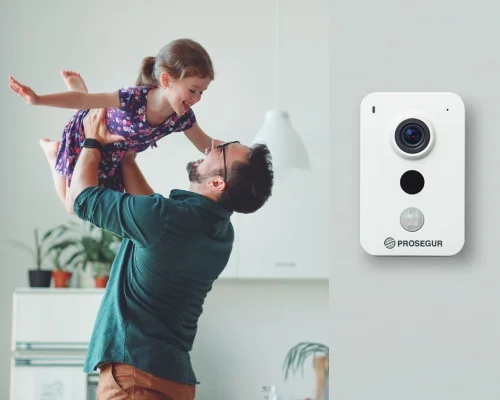 Monitored cameras
You can view your house live, access recordings in real time and receive alerts for the movement of people. Keep an eye on your home as if you were there, via the Prosegur Smart app.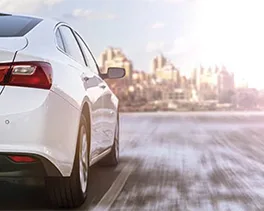 Security for your vehicle
We take care of your nearest and dearest, wherever they are. Find out your car's location and routes from your smartphone and receive personalised alerts.
Prosegur Alarms around the world
We are present in 9 countries and our aim is to offer services with a high level of added value. To achieve this, we adapt global best practices to match the unique nature of each market, in a highly regulated sector for which legislation varies from country to country.