Innovation
Innovation Days: Technology as a means to offer the best security experience in the market
Prosegur Alarms is promoting a security ecosystem built around SMART, the app that enables customers to have full control of their alarm at their fingertips. The application of new technologies such as ioT or AI will play a decisive role in building the best security experience in the market.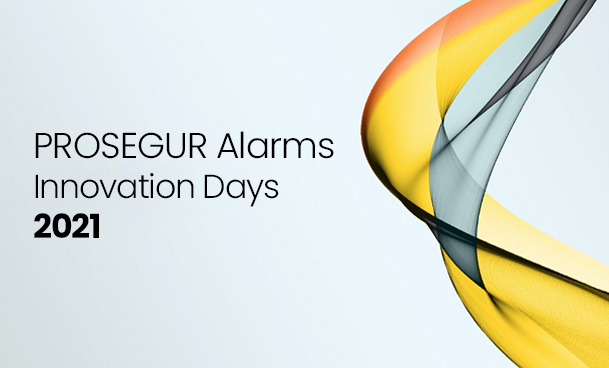 Prosegur's innovation days are a clear example of the company's commitment to the latest technology to make people's lives easier. And the Alarms business unit is a clear example of this. During the Innovation Days, Prosegur Alarms highlighted that technology is essential to add new solutions that take the security experience to another level and offer a more customized service to each customer.
SMART is at the heart of the whole experience. Through the app, the customer already manages the day-to-day management of their alarm, while at the same time is able to request any service support activity, such as a technician to come to their home or the billing details. More than 85% of customers who have signed an alarm contract with Prosegur in 2021 actively use SMART, which validates our commitment to giving our customers full digital control of the service.
But the technological commitment is not limited to the app. The aim of offering cutting-edge technology and a better quality of service is also evident in the Alarms panel, the brain of the service. The 2nd generation panel, which is currently on the market, enables a more robust service adapted to each home or business, ensuring maximum response speed in the event of an intrusion.
The commitment to AI is already bearing fruit and offering a differential experience adapted to the habits of each customer. Thus, in the event of forgetting to set the alarm, the system is capable of detecting it and notify the customer. On the other hand, the cameras are already capable of detecting people, pets and certain sounds, so the information of what is actually happening in their home that the customer receives in real time is much more accurate.
At the customer's side wherever he is
The roadmap adopted by Prosegur Alarms understands innovation as a tool that allows it to improve the protection of its customers wherever they are. This has given rise to solutions such as ContiGo and vehicle security, which enable it to offer customers a response when they are away from home. The business unit will soon launch new services in this line with the aim of covering, with the help of technology and its team of professionals, the security needs of its customers in a comprehensive manner.
After all, they are at the centre of everything. For this reason, Prosegur Alarms is working on the development of new tools to predict and anticipate their security needs in order to continue taking care, with innovation at the forefront, of homes and businesses in the digital age.