Smart Cities: the challenge of intelligent security
Cities will become more desirable, more inhabited, more powerful… and also more vulnerable if city management fails to change with the times. Security will be a decisive factor in the ideal (and reality) of the smart city.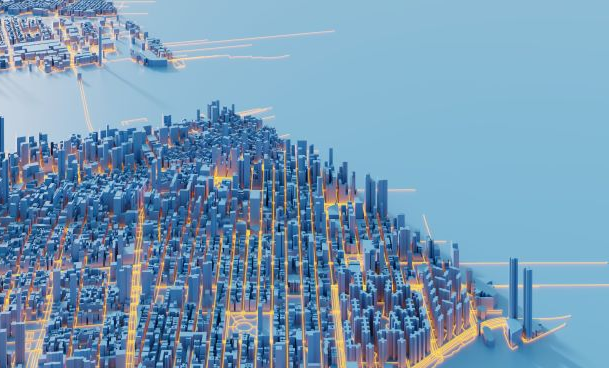 The smart city is not a snapshot but a process, and many cities are smart by applying some of these tools, even if they are far from being smart in their overall management. Some already deploy advanced cameras and sensors that can recognise faces, identities and number plates for flow or access control, especially for mass transit or events. They are also reinforced by artificial intelligence, decoding patterns and helping to prevent crime, such as the cause-effect relationship between lighting sabotage and vehicle theft or, for example, as witnesses in a forensic investigation.
The arsenal of smart cities includes unique management platforms to integrate all municipal services and coordinate the different security bodies, from police and civil protection to private companies, as well as working with real-time risk analysis to help make decisions and protocols with risk maps for crises and emergencies. Also a pandemic.
More and more cities are implementing parts of the model adapted to different risks. Mexico City, for example, has installed tens of thousands of cameras against skyrocketing levels of violence. While in Spain, cities such as Seville want to prevent or mitigate stampedes in a scenario as dangerous as a million people crowded in narrow and poorly lit streets during Easter Week (which actually happened in 2017). The McKinsey Global Institute believes that managing massive data from cameras, sensors and terminals, including the army of smartphones, could reduce crime by 30-40% and also improve emergency response time by up to 35%.
Cost-benefit ratio
Efficiency is not only about the problems prevented and solved, but also about what it costs to do so. Urban safety expert Isidro Sepúlveda believes it is crucial to achieve a higher return on an affordable investment. According to his calculations, maintaining 120-150 public cameras in Spain is roughly equivalent to the salary of one officer.
We said that the smart model is a process, but one of continuous acceleration. McKinsey foresees a leap in management efficiency thanks to imminent technological disruption: the maturity of artificial intelligence (e.g. in facial recognition capable of circumventing antagonistic patches, a trick that confuses software), and also the massive interconnection of IoT devices via 5G, with unprecedented capacity and zero latency.
Contained investment with increasing efficiency, which is after all a key logic of digitisation, would be welcome in any city that aspires to optimise its budget, by definition scarce, but especially in areas, such as Latin America, that have been hard hit by insecurity or the economic impact of COVID. The Inter-American Development Bank reports that the region spends up to 3.55% of its GDP on security (compared to 2.75% in the US and less than 1.9% in France), yet crime in many of its cities remains public enemy number one.
Surveillance, patterns and risk mapping
The smart city is deployed in a hybrid environment par excellence, an interaction between the physical plane (e.g. traffic) and the digital plane (its management through cameras and platforms). The smart city is therefore exposed to the two major predatory species: physical threats, from home invasions to road accidents, and cybercrime, which steals data, attacks infrastructure and collects ransom.
The World Economic Forum's Global Risk Report notes that risk increases precisely where technology is grounded, where it becomes hybrid. Unshielded, the interconnection between vulnerable systems could be the chinks in the armour exploited to escalate attacks. It can penetrate street lighting control, for example, and from there find free passage to override perimeter surveillance.
Focusing on the human factor
Physical threats and cybercrime
When the archaeologists of the future study 21st century civilisations, the vast majority are likely to be labelled "urbanites". There is a widespread global trend towards concentration in large human colonies in our time. So much so that by 2050, according to the London School of Economics, two out of every three people will live in large cities. Not only will they grow in population and size, but also in their digital management.
These two projections, demographic and technological, are certainties that, according to Prosegur Research, enable us to anticipate social developments and their impact on security. Additional factors should be taken account, including climate-related emergencies, political divisions (manifesting cities and theatres of unrest and conflict), a diffuse power distributed from multinationals to large cities with greater economic strength and political autonomy, and even the crime industry on the prowl for new business opportunities.
It is therefore fitting that the UN includes "peace, security and governance" or terms such as "inclusive, safe, resilient and sustainable cities" among its sustainable development goals. The question is, how does it do it? The answer comes from the smart city model, which applies data management to resources and services (water, energy, equipment, waste, mobility, surveillance, emergencies, budgets, etc.) to improve citizen well-being, starting, of course, with their physical integrity.
The Gartner Hype Cycle for Smart City Technologies and Solutions study recommends obvious measures, such as encrypting data and access protocols, constant monitoring and the use of mock attack drills to locate and close loopholes. There is also a focus on the human factor: raising awareness among administrations, managers and users of the consequences of weakness. Not as the weakest link but as the last line of defence.
The conclusion is clear: the overall security strategy in a smart city must be comprehensive, adaptive and in the good hands of competent managers, including services entrusted to private companies. UNED professor Isidro Sepúlveda, an expert in urban security, argues the need for public policies to evolve from the security of the state to the security of the individual and the contemporary city thanks to technological solutions.
In a recent article, Ramón Martín de Pozuelo, researcher at the La Salle Engineering School/Ramón Llull University, points out that "we need professionals who can analyse cities from a holistic point of view and see problems that others would not be able to identify. They must discover interactions and repercussions beyond a vertical or a specific service".