Create your own "chatbot" without any knowledge of programming
The design of personal assistants is no longer something complex accessible only to those with very technical knowledge. Several simple free tools make this technology easy to use.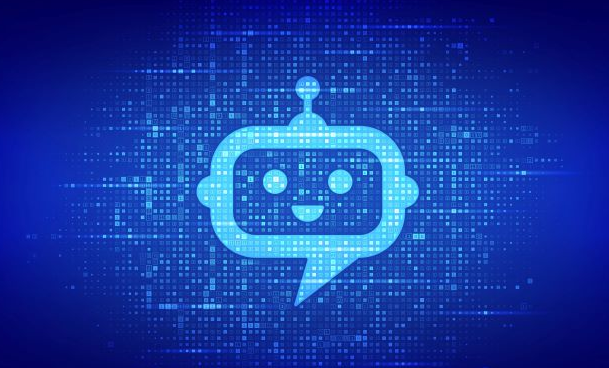 It is estimated that 70% of consumers use a voice assistant, or chatbot, in their day-to-day life, according to research by Google. This technology, which is essential for the business fabric, is no longer prohibitively complex when it comes to implementing it in your business. With regard to these computer applications based on Artificial Intelligence that a conversation with a person to be simulated, providing automated answers to their most common doubts or questions is within the reach of almost anyone. Today, the existence of intuitive free online tools means designing your own virtual assistant is a far easier task.
Chatbots are generally used to answer questions, schedule notifications and perform small tasks such as getting a boarding pass or booking a hotel. They work with machine learning and predictive analysis. This technology assimilates and uses past conversations, frequently asked questions and visits to other websites made by the user to learn. This is the most complex part when programming a chatbot, but the pages that offer templates have already taken care of adding natural language processing technology. "For specific purposes, its use is becoming increasingly frequent, and without a need for a great deal of knowledge", says Pedro Concejero, a teacher on the software engineering degree course at the University of Technology, Arts and Design.
Most experts point out that virtual assistants are destined to play a central role in more and more areas of our day to day lives. And with benefits that are easy to quantify. According to the Jinn Collective agency, chatbots can deal with multiple simple requests such as changing credentials, providing balances and scheduling appointments, while implementing them can reduce customer service costs by up to 30%. "Understanding natural language remains a tricky area for this type of technology, but in booking and shipping management and FAQ sections there is a lot of easy-to-use software", adds Pedro Concejero. Here are three examples of these online solutions.
1. Collect.chat
Provides pre-designed models for bots that help to manage legal matters, feedback for restaurants, wedding planning and even yoga classes. All you have to do is register, choose a template and copy the HTML code or the WordPress plugin. It also allows you to create a bot from scratch, but without having to write a single line of code. It has an interface where you choose the questions, the answer options and the colours. It is a freemium service: you can use it for free, although with limitations - such as, for example, it only provides 30 responses per month - and it is necessary to pay to increase this number.
2. Flow XO
This service is based on building an assistant through modules that allow the chatbot to be engaged. You can create a conversation flow by linking a question to several possible answers or actions. It also allows you to interact with other services, such as Google, LinkedIn, Twitter or Trello applications. It's a bit more difficult to use than the previous service: you have to choose the pieces and arrange them to create the virtual assistant, but it's just a matter of making choices and testing by trial and error. It also works with a fremium payment system.
3. Chatfuel
Chatfuel is designed to interact through Facebook Messenger, one of the main means of communication that uses chatbots at the moment. Like Flow XO, it works by grouping conversational modules - conjugating questions and answers - and it is possible to personalise with your own phrases and choose the language. It allows you to edit it directly on the Facebook chat window. It is particularly useful for automating answers to frequently asked questions and allows users to chat in real time with the company.
Companion bots
Ignorance of programming languages is not an obstacle to surfing the virtual assistant wave. Their use, which is becoming increasingly widespread, has been greatly facilitated in recent years, though their full potential has yet to be seen. Pedro Concejero points out an interesting trend: so-called companion bots. "They can be used, with certain limitations, to accompany or interact with people who feel lonely. In fact, during the pandemic chatbots helped many people to escape this feeling of loneliness for a few hours simply by talking to a machine with pre-established dialogues", he says.
Chatbots are resulting in a new form of communication. According to the consulting firm Gartner, artificial intelligence will be investment priority for many organisations over the next two years. It estimates that 47% of companies will use virtual assistants to serve their customers; and beyond predictions, this technology will improve in terms of its scope and automation to achieve much deeper and more relevant conversations for users. "Of particular interest will be the detection of harmful behaviours, especially in the conversations of young people on social networks", concludes Concejero. The chatbot may also be our best friend...