Prosegur Cash Software Factory: continuous technological upgrading to facilitate business transformation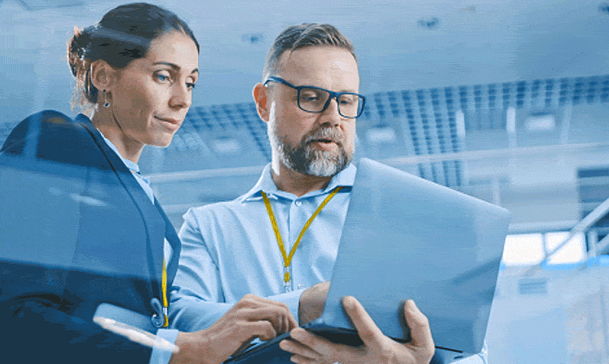 As a key element of our transformation strategy, with which we want to deploy the necessary platforms and tools to simplify management and improve customer experience, in Prosegur Cash we created our Software Factory in 2019. This hub, located in Buenos Aires, has the mission of achieving operational excellence and technological improvement of processes.
With a team of 80 professionals, in the Software Factory we develop the applications and solutions used by all of the branches of Prosegur Cash in 21 countries. The work of this team focuses on three main action lines: innovation, evaluation and correction in the design of more than 40 applications with different technologies (Java, Net and Android) regarding cash in transit, logistics management and operational transformation.
Among the activities carried out by the professionals in the hub, it is worth mentioning the creation and maintenance of the systems for the markets of Spain, Portugal, Germany, Brazil, Argentina, Chile, Paraguay, Uruguay, Colombia, Ecuador, Guatemala, Costa Rica, Australia, India, Indonesia and the Philippines. It also supports all apps for internal use of the business, which are used by more than 45,000 employees around the world.
According to Gabriel Di Benedetto, manager of the Software Factory, this project aims to accompany the evolution of the business in the long term: "At present, our aim is to replace legacy applications in all of the countries in the next four years. This entails the evolutive and corrective development of corporate applications, working on new applications and continuous technological updating in order to adapt to market standards".
It should be noted that project management is carried out using agile methodologies, such as Scrum and Kanban. With this, we want to promote collaborative work, evaluate the necessary changes incrementally and obtain better results.
A hub experiencing rapid growth
This hub is in full expansion and is looking for IT professionals who are willing to work on new technological challenges, with diverse applications as regards components, architecture and technological upgrades. The main profiles required for the hub are Java, Android and NET developers; functional analysts; testers and architects and lead technicians. We attach paramount importance to staff training, so we provide training in areas such as business knowledge, new technologies, soft skills and languages.
The Software Factory of Prosegur Cash is working to speed up the transformation of our business and offers the possibility of joining a long-term project, with growth opportunities and a direct impact on the operation of one of the most important businesses at corporate level.