The battle for our data privacy kicks off
Facebook and Apple are locked in a dispute over the personal information of customers using iPhone and iPad devices. The war over cookies has begun, and in the future it looks like the user may benefit.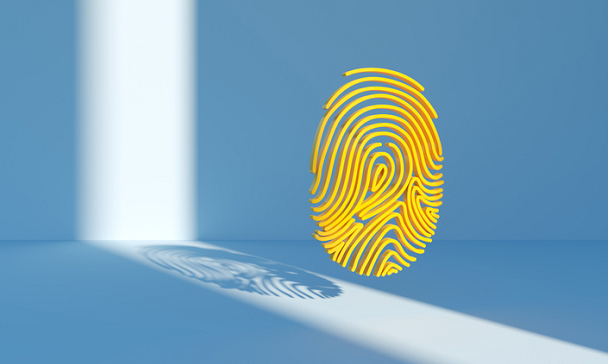 Big business wants to know everything about us. They are not content to monitor our most common personal data (name, address, phone number, birthday, gender or biometric information: fingerprints or iris). They also want to know in depth about our taste preferences: from the genre of films we are passionate about to our culinary weaknesses. Where we move around and the places we frequent. All this is done through a system of tracking that various applications and services on the web do when we download or use them. Its aim is to create a digital avatar to sell us customised products or services. The business is juicy: In Spain alone, digital advertising sales were 3,029.5 million euros in 2020, according to IAB, the global association for digital communication, advertising and digital marketing.
Therefore, when Apple announced that the iOS operating system update for its iPhone and iPad devices would give the user the power to turn off tracking, several companies raised their voices. Facebook, the social network that owns Instagram, WhatsApp, was one of them. Mark Zuckerberg's company said such a move would be a blow to the company's accounts, as 96% of its revenue depends on the advertising business, according to the latest results presented by the company. But what is Apple's update and who benefits from this battle for our data?
A new version
Each iOS device has an identifier (IDFA, as it is commonly known) that allows developers, social networks and advertisers to track users. You could call it a large cookie that is already installed in these devices. Companies that sell ads, such as Facebook, use IDFA to decide who they can offer a product or service to. "Advertisers can expect to see changes in Facebook's business and advertising tools set up, audience selection, delivery, measurement, and reporting," the social network said in a statement.
Through the identifier, so to speak, users are targeted by companies to be bombarded by advertisements related to the things they look up on the web. But Apple decided to end this. In its new version of the iOS 14.5 operating system, released last April, the company leaves it up to the user to decide whether or not to activate IDFA. After the operating system update, the device will send you the following message for each application you have: "Allow [app name] to track your activity across other companies' apps and websites?". Two options are offered: "Ask App Not to Track" and "Allow".
Any app can continue to be used regardless of which option is chosen. Apple's idea of empowering the customer over the handling of their information is not recent. Apple CEO Tim Cook has repeatedly criticised companies that collect personal information as "an industrial data complex that is armed against us with military efficiency".
"We believe users should have the choice over the data that is being collected about them and how it's used," Cook said via Twitter late last year. "Facebook can continue to track users across apps and websites as before, App Tracking Transparency in iOS 14 will just require that they ask for your permission first," he said. Apple sells expensive and aspirational hardware and its profits do not depend, in any way, on how much and how it intrudes into the lives of its customers, says Paloma Llaneza, a lawyer and expert in information technology and technological communications, in her book Datanomics (Deusto). "It is not surprising, therefore, that Cook charged against data mining companies," she adds.
Responsible users
Apple has opened the door to customer empowerment. Google intends to follow in its footsteps. The company, known for the search engine, announced this year that it will not only say goodbye to cookies, but will end individual tracking by 2022. "We are under data colonialism", José María Viñals, professor of the Blockchain and Digital Innovation Programme at the Instituto de Estudios Bursátiles.
This expert calls for simpler forms in the terms and conditions that appear when we download an app. "We are not aware of all that we share when we agree to a terms of use contract," he said. According to Llaneza, large companies have been given a great deal of power. "We let them read our future." Thanks to our data, they track behaviours and draw conclusions that allow them to predict what is going to happen, she concludes.