Press Room
Prosegur integrates and connects the systems of the 26 countries in which it operates in the cloud
The global benchmark in the private security sector has adopted Dynamics 365 for Sales, achieving greater commercial standardisation and identifying successful practices that can be replicated in other territories.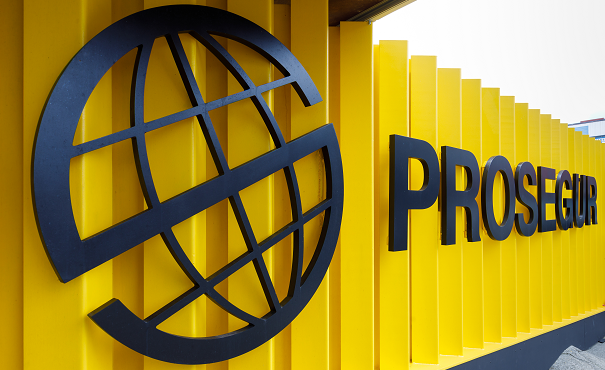 Madrid, 19 October 2021.- Prosegur, a world leader in the private security sector, intensifies its digital strategy at a global level with the adoption of Dynamics 365 for Sales, a platform that incorporates Artificial Intelligence and provides sales teams with the most cutting-edge tools to serve their customers.
Prosegur, a company that operates in 26 markets through different lines of business, now has an intuitive cloud solution that accelerates adoption and maximises the use of the tools by all its employees. Thanks to its holistic approach, Dynamics 365 for Sales provides a 360-degree view that avoids silos of processes, applications and information.
Prosegur moves to the Azure cloud with Dynamics 365 for Sales
The global security services company has opted for Dynamics 365 for Sales due to its ease of implementation compared to other alternatives and also because it is a very widespread and well-known market product, which has favoured the incorporation of technicians and a team of people with extensive experience on it. Furthermore, the tool's integration and customisation possibilities, even with other types of technologies, has been another aspect of particular added value.
"At Prosegur we have been immersed for three years in a major transformation plan in which we already had Microsoft's collaboration and cybersecurity applications. Now, in this new phase of collaboration, we are adding the Microsoft Azure platform and its Artificial Intelligence capabilities to our existing technology architecture. In this context, the deployment of Dynamics 365 for Sales marks an important milestone as it is the first global solution in the public cloud within Prosegur", comments Javier Cabrerizo, Global Managing Director of Prosegur.
Dynamics 365 for Sales has become a spearhead for the company, as it integrates and connects with a multitude of systems. The fact that it is 100% cloud-based is also a very remarkable aspect, as it has favoured the implementation of the tool in many locations worldwide, without the need to set up data centres or complex local infrastructures. In addition, the consolidation, import and subsequent migration of data to Azure has been possible thanks to the intensive work and coordination between teams, the IT department and Microsoft, who have worked closely together to enable the company to make the leap to the cloud and digitally transform itself.
Protecting data and focusing on the customer
Dynamics 365 for Sales is Microsoft's enterprise cloud that brings together data from various sources; allows you to extract value from them to advance knowledge and customer service; and, with its Artificial Intelligence features, even enables predictions of great value to the business. By analysing individual customer interactions, it provides a fully holistic view of customers and facilitates the creation of more relevant and personalised experiences.
"The adoption of Dynamics 365 for Sales has been a major step forward in managing teams and improving sales activity. It provides us with commercial intelligence, knowledge of the market, our competitors and, crucially, our customers' needs. In short, Dynamics 365 for Sales has allowed us to have a closer relationship with the customer by implementing cross-sell and up-sell actions, which provide us with greater value in the commercial process and in meeting objectives", says Rubén Hernández-Diez, global director of Traditional Business at Prosegur Security.
A further step towards the digitisation of processes
The implementation of the new platform has allowed Prosegur's business lines to be optimised. For example, in the case of Prosegur Cash, which offers comprehensive cash management solutions, it has facilitated aspects as relevant as standardising commercial practices across all the territories where the company operates, improving the monitoring of commercial activity and opportunities or even sharing, identifying and taking advantage of the best performing commercial practices in other geographies, with all that this entails.
The standardisation of processes and the automation of repetitive actions has allowed Prosegur to increase its productivity in services in its main lines of business. In this way, specialised staff can focus on higher value tasks, draw insights from the platform's business intelligence capabilities and ultimately provide a better service to customers.
Tangible results
At Prosegur, more than 90% of new contracts are now signed digitally through the single contract manager and the company is working to increase this figure to 100%. Consequently, the process is managed in a homogeneous and transparent way, and the manual consolidation of information is eliminated, while minimising possible errors during the task. What's more, as a money laundering prevention measure, Prosegur can now guarantee that no customer signs a contract without first being verified by the specialised unit. This process is already active in some of the company's main markets, and will be gradually rolled out in all the countries in which Prosegur operates.
"By adopting Dynamics 365 for Sales, we have been able to improve the agility and speed of implementation in the different countries, as well as making considerable savings in the efforts dedicated to local infrastructures. We also have a common and homogeneous database and access to all company data. With Dynamics 365 for Sales, we have even boosted compliance issues by facilitating the implementation of various validation and approval flows between different departments, such as the Money Laundering Prevention Unit. In this way, we boost both efficiency and regulatory compliance", says Isaac Fernández Castellano, Commercial IT Manager at Prosegur.
With the implementation of Dynamics 365 for Sales, Prosegur has managed to increase its capabilities to improve customer relations, one of the basic pillars of action on which its transformation project is based. Further, the company has improved both the efficiency and the control and compliance of its operations with its customers.
To manage to successfully deploy the solution, Prosegur has carried out agile and effective change management, which has been crucial in implementing the project, always bearing in mind that transformations in technology, processes and customer management require a continuous effort to be made by the team members whose ultimate goal is to focus on the customer.