Press Room
Cipher, a division of Prosegur Group, launches the xMDR integrated cybersecurity platform
Innovative security service will help companies secure their digital footprint through cutting-edge technologies such as AI, machine learning and cloud-based computing.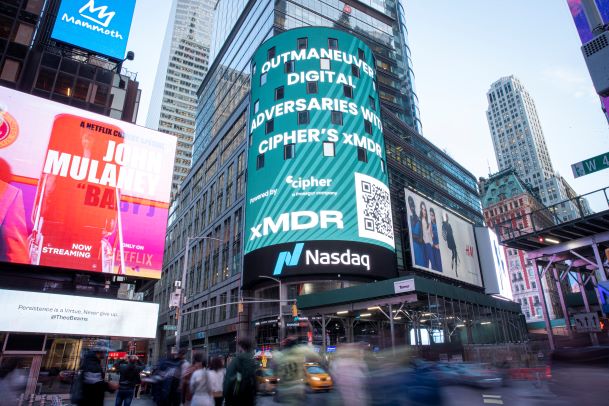 Madrid, April 27, 2023 - Cipher, the cybersecurity division of the Prosegur Group, announces the global launch of its xMDR cybersecurity services platform. This ground-breaking initiative has been developed by Cipher Labs to help companies secure their digital footprint and stay ahead in an increasingly threatening landscape. The modular xMDR platform uses artificial intelligence and machine learning to extend coverage to all potential attack surfaces within corporate networks, including IT assets, operational technology, internet of things and cloud-based computing. This system extends other specialist security services already managed by Cipher and complements existing company developments, among them Red Team, Governance, Risk & Compliance, Security Asset Monitoring, Vulnerability Analysis.
A development of the MDR (Managed Detection and Response) system, the "X" in xMDR stands for "extended" and represents the technological leap made to ensure total adherence to a wide range of customer needs in terms of service and innovation. Among its key differentiators are a unique approach to adversary profiling, low false positive rate and stricter service level agreements (SLAs).
Carlos A. Fernandez, Global Senior Vice President of xMDR at Cipher, explains: "The market demands a solution that addresses gaps in network visibility. To do this, Cipher has used its more-than-a-decade of knowledge and experience to develop a complete cloud-based platform that is flexible and simple to use, with optimal prioritization of human and technological resources."
Cipher's xMDR platform is based on a business model whereby the customer pays only for the specific service they need. In addition, delivery and support of the solution is localized and offered in the customer's own language, which allows the company to address different markets. For Cipher, one of the most important regions will be the United States. With this in mind, to highlight xMDR's arrival there, on April 26 Cipher's new solution was presented on several billboards in New York's iconic Times Square.