Prosegur's RPA automation wins world's top project award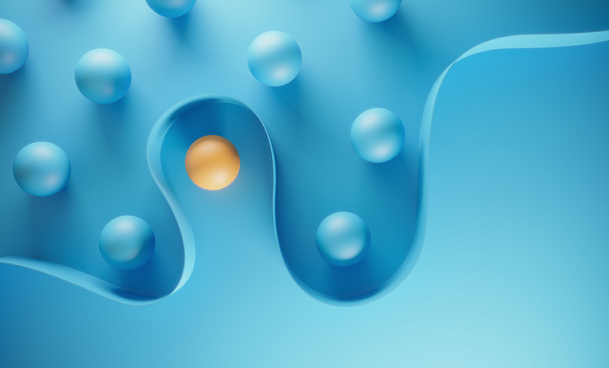 Until just before the pandemic, some emerging technologies —artificial intelligence, intelligent analytics, multi-cloud, blockchain or even RPA— were important for specific benefits such as reducing costs, making decisions or increasing revenues. But the accelerated digitisation unleashed by the virus has made them directly "essential to the survival of companies", according to HSF Research and KPMG International.
A leap in scale that would have taken five years but has taken place in just a few months. In this digitisation, one technology stands out above all others and is probably the most unknown: RPA. A sector of innovation in which Prosegur has been committed from the outset, and whose efforts have recently been recognised in the awards granted by the British multinational Blue Prism –one of the three biggest RPA manufacturers–.
The Blue Prism awards are the world's most important awards for this type of process automation using software robots. But they are also a benchmark in general automation/robotisation, i.e. in the sector that will lead the next technological revolution after digitisation. The awards recognise Prosegur as a benchmark in a technology "that 90% of the world's large companies will have adopted by the end of 2023", according to the consultancy firm Gartner. That said, many will implement it not just to improve but to survive.
Trophy case
Prosegur was ahead of schedule when it launched its RPA project at the end of 2017, from scratch and with the aim of automating 300 processes in just two years. A figure that seemed implausible for the timescales and costs of such a technological transformation. Today there are almost 400, from updating contract terms and conditions to streamlining invoicing, balancing accounts and tax requirements, sending personalised service reports or logistics planning.
Just three years later, the project began racking up awards and the company already has four in its trophy case:
- 2020 and 2021 Global Awards for the Most Innovative RPA Automation Solution.
- 2021 Award for the highest Business Value Contribution in EMEA (Europe, Middle East and Africa).
- And the award for Intelligent Automation Leader of the Year 2021, awarded to Fernando Cisneros, head of the RPA automation project at Prosegur.
The first steps involved defining a master plan, recruiting the right team, founding CREAD (Centre for Robotisation, Excellence, Automation and Digitisation, now with over 120 professionals) and also a from-scratch development of Probot, a super-robot to monitor, optimise, develop, protect and maintain all RPA robots by integrating over 200 different technologies such as machine learning, database management and a credentials manager.
Probot is one of the achievements recognised by the awards for "its streamlining of processes, methodology for evaluating opportunities, single vision of RoI across all business units for the widespread implementation of RPA, which has enabled the company to optimise speed, accuracy and cost reduction in operations", says Blue Prism.
According to CREAD measurements, net process efficiency increases by up to 45% and cost savings by 40% to 70%. Its value can multiply when the Probot model or some of its sub-systems, such as the access control security unit, are commercialised. "These are genuine developments, if we do it ourselves, if it works in an organisation with 150,000 people in five continents, why not for other customers", says Cisneros.
The human factor
But if there is one factor that makes the difference in the RPA model, "it is the team spirit that the awards expressly recognise", adds the CREAD leader. "This is about people, which is why we have a collaborative mentality, co-creation to innovate, common sense to take advantage of good practices and above all the attitude to help. Tell me what you need and we'll do our best. Even beyond automation, process re-engineering is often as useful as robots".
"The rewards are the consequence, the important thing is to set the path that allows them to be achieved. The awards are a one-off, but the working atmosphere is forever. If they are truly welcome, it is because of their recognition of the team on a day-to-day basis", Cisneros adds.
That recognition doubled down in the 2021 edition, as two CREAD members, Prasanna Kumar and Felix Perez, were selected as judges for two of the categories. The rating system aims for rigour and neutrality: the panel of judges comprises RPA experts from private companies, they cannot evaluate their own companies, and the candidate projects —a memorandum detailing methods, tools, solutions and results— are always anonymous.
500 major competitors
The prestige of an award also depends on the candidates for the award. The Blue Prism Customer Excellence Awards shines a spotlight on over 500 corporations from around the world, many of them at the top of their industries in terms of turnover and power. Some of the finalists in the awarded categories include Banco Santander, Lloyds, Corteva, Carrier and DNB.
And next year? Prosegur is once again a candidate because progress never stops, but rather accelerates. The integration of new functionalities in Probot and RPAs such as computer vision or natural language processing will continue. They will advance the project to market services to external customers and the gradual migration of their applications to the cloud. Also its fusion with artificial intelligence, a key to a strategic leap forward: hyper-automation.