Prosegur AVOS: innovation in process management
Milestones such as the incorporation of CREAD, the Chilean holding company Solunegocios and the launch of AVOS Tech have made Prosegur AVOS a solid bet for banks and insurers in 2022 in their digital transformation process.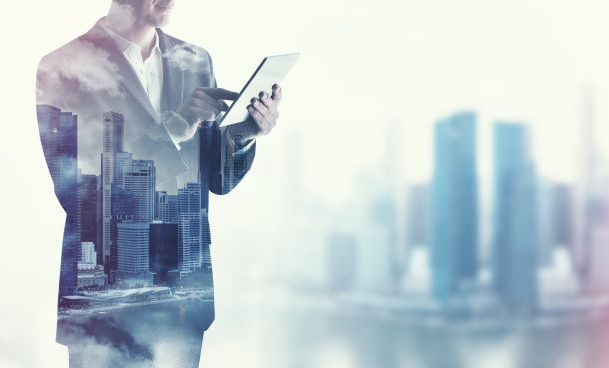 When a bank or an insurance company thinks of a technological provider specialising in process management, Prosegur AVOS is undoubtedly one of the first that comes to mind. After years of cementing its position in Spain, the Prosegur business line focused on helping organisations in their digital transformation process is ready to enter a new, more mature stage, in which the acquisition of new capabilities and international expansion are the essential levers to bolster its position as a benchmark strategic partner for banking and insurance.
One of the main milestones in 2022 has been the incorporation of Prosegur's Centre for Robotisation, Excellence, Automation and Digitisation (CREAD). With its more than 120 specialists in robotic process automation (RPA) and information management, this area aims to contribute to customers' digital transformation, improving their efficiency through technologies such as hyper-automation and digitalisation. To date, CREAD has managed almost 500 business processes and achieved savings of more than 600,000 hours/person thanks to process automation.
It was during the Prosegur Innovation Days that the launch was announced of AVOS Tech, the technological area of Prosegur AVOS. Through bespoke solutions and in-house solutions, AVOS Tech aims to respond to the challenges of financial and insurance institutions in terms of efficiency, competitiveness and innovation.
Thanks to this ability to offer bespoke solutions, Prosegur AVOS helps its customers to automate their processes to enhance agility and reduce costs. This translates into technology aimed at process re-engineering, specialised in business intelligence, data analytics and a continuous improvement methodology. In addition, the CREAD provides technology based on robotisation and the latest developments in the fields of OCR, machine learning and Artificial Intelligence. Finally, Solunegocios rounds off this value portfolio with Cloud services to achieve much more secure and scalable organisations.
Prosegur AVOS's own solutions are intended to cover specific needs that exist in the market. Within this group, we can highlight AMLcheck as the leading software for the prevention of money laundering and the financing of terrorism with an 80% share of the servicer market. And in the banking field, the ERFcheck platform is capable of reconciling more than 40 million items of data every day.
In parallel, Prosegur AVOS also enjoys recognition in the insurance market. More than 30 insurance companies have already implemented SISnet, helping them to manage their business in a global, agile and scalable manner.
Cronos is the technological platform for the Contact Center of Contesta (Prosegur AVOS's front office company), a software that allows the interactions generated within the area of customer relations to be efficiently managed, with all the information available in real time.
And the incorporation of Solunegocios has made it possible to complete the range of AVOS Tech's in-house solutions with Sherlock and Checkbot, two solutions based on business process automation, the first for automating proxy voting in financial institutions and the second focused on document verification.
2022 is undoubtedly turning out to be a very good year for Prosegur AVOS, with a consolidation that translates into a 360º value offer that makes this business area the strongest and most specialised provider of technology and processes for banking and insurance.
Geographical diversification is another strategic line of Prosegur AVOS, achieved through CREAD and the incorporation of the Chilean holding company Solunegocios, one of the main providers of BPO and technology, with over 30 years of experience in the Latin American market.
Solunegocios is made up of five companies and more than 700 professionals. Its specialisation in sectors such as banking, retail, insurance and telecommunications reinforces Prosegur AVOS's clear focus on becoming a leading technology provider for banking and insurance in Spain and Latin America.
An illustration of this ambition is that Prosegur AVOS currently has more than 3,000 employees and is present, in addition to Spain, in Chile, Colombia, Peru, Brazil and Argentina.
The crucial Latin American market
The launch of AVOS Tech