Innovation Days. Find out how Prosegur Cash is preparing for the future.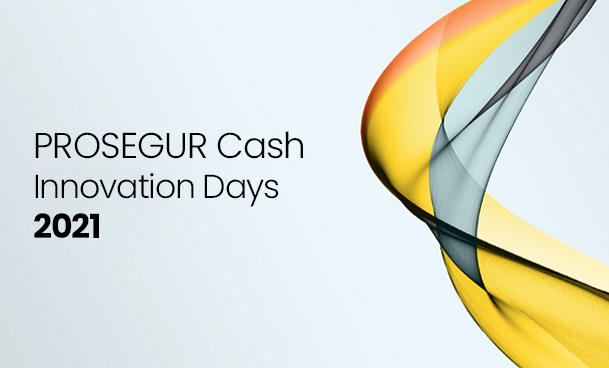 2022 will be a year of results for Prosegur Cash. And this was highlighted during the latest edition of Prosegur's Innovation Days. The leading cash management company has analysed the progress of its innovation strategy and the new implementation model it launched last year.
Prosegur Cash's vision is to facilitate (and optimise) commerce in the world and it wants to do so digitally, through more software and mobile solutions. And with a particular focus on our two major customer groups: banking and retail, which have currently been involved in major transformation processes, with banks reducing their physical infrastructure (ATMs and branches) and strengthening mobile banking. And, in the case of retail, in terms of the logistical process for its operations and the transformation of stores amid the boom in omnichannel retailing.
This is precisely where Prosegur Cash is seeking to generate one of its profitability lines in each of the countries where it is present with ambitious objectives. How does it intend to do this? By increasing the percentage of sales of new products so that they exceed the threshold of 25 per cent and promoting cash solutions in Latin America.
The company is clear that, if its customers are in a process of change, they must also be part of it. And this means working in a much faster and more decisive way. These changes influence the habits of the consumer, who is becoming better informed by the day, is more digital and can compare between many more offers. This is why for three years the company has been promoting the change of the cash cycle, looking for new businesses to develop.
To achieve this, the company has created a matrix based on three different businesses: Core, Growth and New. The Core businesses are those that represent the essence of the company, such as Cash Today and Correspondent Banking Services. Meanwhile, Growth covers those businesses that are growing rapidly, such as Forex and comprehensive cashpoint management. And, finally, New, which encompasses emerging products and solutions with strong potential, such as the digital asset custody (Prosegur Crypto) and cashback (Gelt, Beruby) businesses.
Cash team and culture
This effort to change the culture of Prosegur Cash would not be possible without outstanding teamwork. And this change has borne fruit. One in four employees of the company has contributed innovative ideas to promote its products and solutions. In addition, almost ten per cent of the workforce (more than 31 teams) works in agile, one of the cornerstones of innovation at Prosegur Cash.
And this commitment to change in order to continue to lead the way continues. Currently, the company is evaluating 50 per cent of indirect businesses to apply reskilling measures based on their needs. In addition, its employees have completed more than 600,000 hours of online training at the Prosegur Corporate University, more than double the total in 2020.