Artificial intelligence and sustainable transformation, Prosegur's main challenges for Next Generation EU funds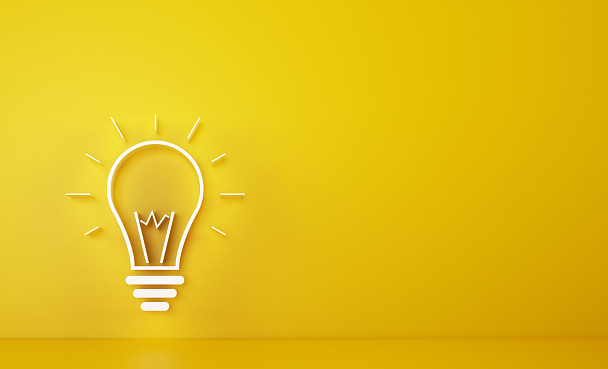 The first European Recovery Fund allocations for projects accelerating ecological transition, digitalisation, social and territorial cohesion, and equality will be made available to Spain this year. Between now and 2026, our country will receive €140 billion, nearly €84 billion as non-repayable grants, from this colossal EU-approved aid programme. In addition to boosting recovery, the Fund, also referred to as 'Next Generation EU', will foster the foundations of the economy of the future.
Not unlike many other companies, Prosegur wants to seize this opportunity to identify projects that could be eligible for these grants. Initiatives that improve the company's business capacity and, in turn, have a positive impact on the country's future. With a budget of roughly €100 million for all the initiatives, Prosegur is committed to the financing and implementation of ten projects through these European subsidies. Here is a broad breakdown of each project, though all are eligible for public funding in the coming months. Ten projects relevant to both the future of the company and society as a whole.
Efficient fleet management tool
This plan aims to develop a single telemetry and geolocation system for the 4,000 light and armoured vehicles forming Prosegur's fleet in Spain. Real-time and continuous monitoring will help to maximise charging and improve safety and driving efficiency. Fuel consumption will also be reduced, as it is planned to develop a tool for remote control of fuel pumps via GSM over the Internet. This will contribute to reducing emissions generated by the fleet, thus contributing to sustainability and cost reduction.
Sustainable fleet development
Renewing as many vehicles as possible is one of Prosegur's priorities to combat global warming and lessen the impact of fossil fuels on the environment. The company therefore seeks to design an electric vehicle pilot to replace part of its current fleet, and also implement electric charging points as refuelling infrastructures. Some 470 light and 45 heavy Prosegur vehicles could be electrified over the next three years. The project includes research into new materials such as Kevlar and various resins for use in components and bodywork; the use of alternative fuels such as LPG (liquefied petroleum gas), hydrogen and natural gas; and also new engines with the incorporation of telematics (IoT) devices and software. Not only shrinking its carbon footprint, the company will also maintain the level and quality of its service.
Sustainable Real Estate Transformation
This initiative seeks to make Prosegur's buildings and offices completely sustainable through measures such as, yet not restricted to installing solar panels and LED lighting, using biomass in heating systems, making spaces more efficient, renewing telecommunications infrastructure, and incorporating more efficient waste management. This will reduce the consumption of energy resources, which will in turn shrink the company's carbon footprint.
Cash facilitation in rural areas
More and more bank branches are closing in the municipalities of rural Spain, a financial desertification that leaves a large part of the population without access to a bank, limiting economic activity. To alleviate this deficiency, Prosegur is committed to installing and managing ATMs in over 150 underpopulated areas. This ensures access to cash for thousands of citizens. The project includes the development of mobile 'ATMs on wheels'.
Cash Today 3.0
To help manage cash in shops in empty Spain, Prosegur will improve its Cash Today solution, which allows the safe deposit and safekeeping of an establishment's takings and makes it easier for its customers to dispose of the cash collected in businesses. To this end, it will develop four new modules with software that will accept a greater number of commercial transactions, the possibility of paying with technology supported by blockchain and the activation of instant cash deposit in the current account.
GENZAI Platform
Prosegur's Innovation department is developing a technological platform to manage IoT devices. All the data accumulated on the platform will enable the creation of new services based on AI algorithms to support the company's alarm and security businesses.
Remote security control
Alarms occasionally falsely detect anomalous situations when they do not actually occur, with the associated cost overruns and inconvenience. To prevent this from happening, Prosegur will develop a new system of cameras, video surveillance and remote security management in homeowners' associations and companies (who have contracted this service), based on AI algorithms leveraged on the GENZAI solution. The goal is to facilitate access to these buildings for professionals and employees, enabling remote detection of anomalies and making the work of security guards more efficient.
Remote Service (SOC)
Using the GENZAI platform, this project aims to improve and streamline the remote management of nearly 16,000 facilities and establishments to ensure business continuity for customers. The objective is to recognise the potential security risks that these customers, usually companies, may suffer, guarantee all aspects related to the safety and health of employees (through cameras with AI, remote access management or automation in the event of an emergency response), ensure operational processes, prevent crowds in the facilities monitored by Prosegur (such as event management, capacity control due to COVID-19, etc.), provide security data and detect patterns and people identification.
Contact Centre 4.0
Deploying IoT technology for voice recognition and response automation
in call centre services will increase efficiency. Prosegur is therefore committed to developing new contact centre tools that include secure card processing and payment. The project incorporates the implementation of a bot for call auditing, since in most centres, there is a need to monitor these alerts to verify that voice interactions with customers are in line with the quality guidelines and policies established by the company. Using deep learning technology, the system will process thousands of recordings in parallel and verify the content of each call at a speed infinitely faster and more efficient than any human being.
Intelligent Audio + Video Analytics
Prosegur is working on the use of AI and innovative technologies in the design and development of video and audio solutions, to offer security services to more customers and companies. This new application, also based on GENZAI, will allow the identification of blacklisted individuals through facial recognition, and also possible patterns of coercion or intimidation. When detecting these behaviours, the system will be able to activate action protocols and thus intervene more quickly in potential risk situations. This project also enables remote monitoring of areas that are less accessible. This helps to speed up the operator's response to a real danger situation.