FOUNDATION
PROSEGUR FOUNDATION
Through the Foundation, Prosegur seeks to generate development opportunities for people in the countries in which it operates.
THE COMPANY'S SOCIAL FOOTPRINT
Fundación Prosegur has three defined focus areas: Education; Labour inclusion of mentally disabled people; and Corporate Volunteering. The Foundation seeks to generate development opportunities for people and to establish shared values between the company and society.
In 2018 it reached a figure of 43,240 direct beneficiaries in 10 countries. This represents an 8% increase in respect of 2017 and was possible thanks to a greater involvement of the company's professionals, the replication of best practices and the utilization of synergies among its projects.
Prosegur Foundation activities seek the attainment of the following
UN Sustainable Development Goals (SDGS):
These programs are supplemented in a cross-cutting fashion by Corporate Volunteering actions linked to education and inclusion, with a long-term impact on SDG1 (No Poverty) and SDG10 (Reduced Inequalities).
IMPACT IN 2018
In quantitative terms
2018
2017
No. of Projects
34
31
No. of Beneficiaries
43,240
39,964
Budget
(in million euros)
3
2.8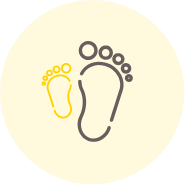 Piecitos colorados
46 affiliated schools and 5,540 Piecitos Colorados [Little Red Feet] students
503 students and 30 teachers from six countries received training in entrepreneur programs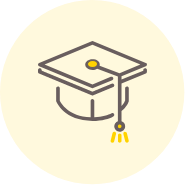 Education
1,366 Fundación Prosegur Talent Grants given in 9 countries
1,880 students took part in the Planeta Limpio [Clean Planet] environmental sensitization workshops
179 students in Chile, Spain and Portugal attended summer training courses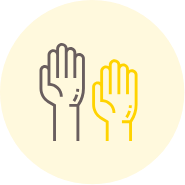 Volunteering
266 Solidarity Days in eight countries
2,871 employees committed to doing volunteer work
VALUE DRIVERS
Fundación Prosegur's impact is not limited to quantitative results. The Foundation defined a number of drivers in 2018 that shed light on the Foundation's contribution in terms of generating value for the various stakeholders. These are the variables analysed through this approach:
MILESTONES FOR THE YEAR
Moving towards digital transformation
In keeping with the digital transformation process of Prosegur, the Foundation in 2018 conducted an internal analysis process to define a strategy for action to allow it to tackle the challenges of the digital environment in the different stages of its activity:
1
Reflection on the new profile of beneficiaries, identifying their needs, in order to transform the programs with more innovative approaches.
3
Implementation of tools to enable a more reliable data management, analysing them for decision-making purposes.
2
Analysis of workflows to enhance internal processes in terms of efficiency (homogenization and scalability).
2
Analysis of workflows to enhance internal processes in terms of efficiency (homogenization and scalability).
3
Implementation of tools to enable a more reliable data management, analysing them for decision-making purposes.
4
Adapting communication to the digital environment (combining media, online channels and new formats) to be more agile, to better interact with users and to obtain feedback from the various stakeholders.
Education 4.0
Bearing in mind the digital profile of the most recent generations and heeding the first premise of its transformation process, in 2018 Fundación Prosegur carried out a reorientation of its training initiatives to align them with the Education 4.0 concept. This is a new way of teaching and learning, where besides the technology factor the things that stand out are customization, the fostering of entrepreneurial talent and the learning of 21st century skills such as creativity, innovation, teamwork, critical thinking and emotional intelligence.
Escuelab, the Supper Camps for employees' children aged 8 to 14, are renewed with STEM contents to inculcate notions of Science, Technology, engineering and Mathematics. Pre-university students can benefit from the first Summer Experience in Entrepreneurship in collaboration with EDEM Escuela de Empresarios.
Focusing on globalization and learning languages, the Talent Grants internal program provides students with the opportunity to enjoy an international educational experience, while at the same time practising a sport as members of a federation.
Though collaboration with the Talento y Deporte [Talent and Sport] organization, students and their families are advised in respect of the procedure for obtaining a student grant at a University in the United States.
With 46 affiliated schools and over 5,500 minors benefiting in 7 countries, this project in 2018 focused on providing tools for students and teachers to access 21st century skills and reduce the educational gap.
Using active methods, students are able to develop projects starting from an idea based on the exploration of their immediate surroundings. Students must go through all the stages involved in building the project: from designing their idea to publicly presenting the solution, and in between there is the prototype stage, the analysis of resources and designing a brand strategy.
In this trip towards entrepreneurship, 503 students and 30 teachers from Argentina, Chile, Colombia, Paraguay, Peru and Uruguay were able to materialize 87 creative solutions to environmental issues in their surroundings, presenting them at Innovation Fairs set up at their schools. These events benefited from the involvement of volunteer employees as team members, with Prosegur customers filling in as jury members.
Piecitos reaches the South Summit
As a culmination of the "Wake up, Create and Transform the Environment" project, four students from the Alfred Nobel rural school in Uruguay travelled to Spain to participate in the South Summit event: the most prominent innovation and entrepreneurial platform in southern Europe, connecting start-ups with investors. Registered in the Kids division, the Piecitos made an elevator pitch before the jury to present their Bajavolumen [Lower the volume] project, which seeks to reduce noise pollution in cities by way of a collaborative app.
A year of solidarity
The number of professionals from Prosegur, including those from its affiliate Prosegur, involved in the company's volunteering activities in 8 countries rose by 60 percent in respect of 2017. Thus, a total of 2,871 employees were actively involved in the 266 solidarity days in Spain and Latin America.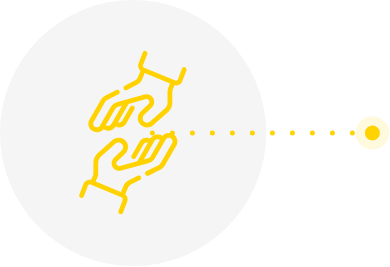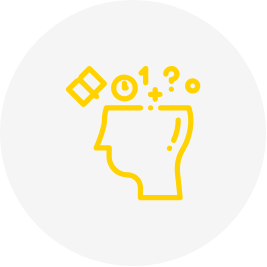 Volunteering for inclusion
Sessions in which employees and their relatives team up with disabled individuals are meant to sensitize people on issues involving diversity, seeking the social integration of the disabled. The traditional sports activities were supplemented in 2018 with new topics and different territories both in Spain and in Latin America. There were original inclusive activities such as geocaching challenges in Zaragoza and Barcelona; the Observation Race in Bogotá focusing on culture, and culinary contests carried out in Bilbao, Valladolid, Buenos Aires, and Belo Horizonte (Brazil).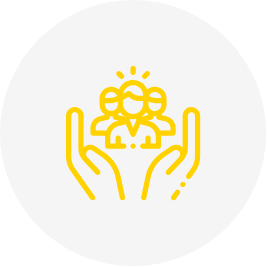 Solidarity ambassadors
As a reflection of the close involvement of staff in Latin America with the schools affiliated to Piecitos Colorados, a team of Solidarity Ambassadors was established in Argentina: this initiative was spruced up by the Security division, where a total 90 employees took part as volunteers. These professionals, after carrying out solidary activities at a school, take on the responsibility of disseminating the work done by the Foundation at their respective delegations.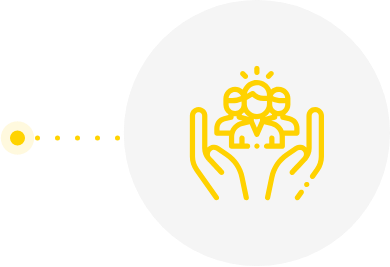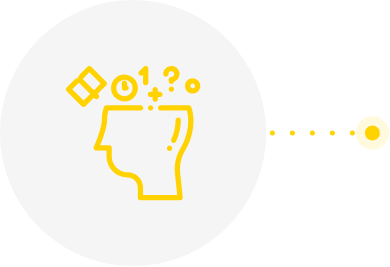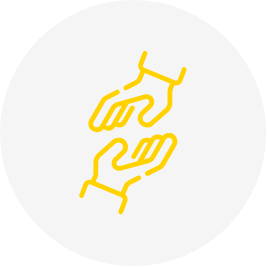 Volunteering in knowledge transfer
Thanks to the capacities of the professionals from Prosegur, training sessions were arranged to take know-how in the field of security to those who need it the most. Workshops were set up for accident prevention and safe working environments in Brazil; activities on Hygiene and Road Safety in Colombia; and the Prosegur Week in Peru. These are meant to show the work done in the company's different business areas at Piecitos Colorados schools. Also, in Argentina and Spain there was an increase of actions for vocational training and motivating young students from vulnerable surroundings, led by professionals of varying profiles. The goal is to share personal and job experiences to help them in their future development.
Inclusive Camino de Santiago
In alliance with Fundación Deporte y Desafío [Sports and Challenge Foundation], in 2018 Fundación Prosegur organized the first inclusive Camino de Santiago, in which employees from various delegations in Spain accompanied disabled people along 100 km stretches of the road. This is a pilgrimage divided into five stages marked by companionship and the will to succeed, where teamwork is essential for reaching a key goal: fostering a more inclusive society for people with different capacities. For the volunteers it was a unique experience in which they learned a "lesson of strength, life and overcoming."