Ten Security Megatrends that will Make a Mark in 2022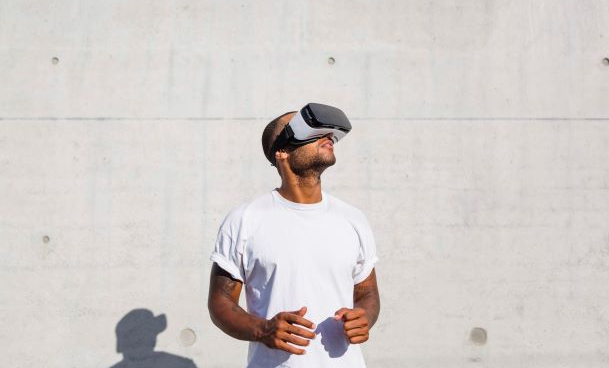 Just as technology continues to advance at a rapid pace, so do digital threats. Forward-looking companies today are focusing on innovation, cloud solutions, supply chain transparency, talent acquisition and even office efficiency and safety.
Businesses want to priorities digital transformation initiatives and get real-time data to make better decisions, and Artificial Intelligence (AI) remains the number one trend as it continues to develop with machines and robots become more human-like. The Security Industry Association's (SIA) annual report on this year's megatrends reveals how the industry will shift and drive its own change to address these demands, which have been highlighted by the COVID-19 pandemic.
1. The future lies in Artificial Intelligence
Artificial Intelligence (AI) continues to lead the way in security trends and will drive most technological advances in the coming years. Its development is set to influence all sectors of security, from surveillance drones to identifying problems and solutions through big data processing.
Investment in AI by companies that are part of the Security Industry Association (SIA) increased from 2% in 2019 to 13% in 2021. Due to its spectacular growth, Spain will create a State Agency for the Supervision of Artificial Intelligence, independent and with its own budget to "minimize the risks" of algorithms.
2. Cybersecurity Puts the Spotlight on the Business Operations Systems
Last year, a computer attack on a major US gas pipeline left millions of people without fuel for several days. Since then, companies have sharpened their focus on operational technology (OT) including the use of software and hardware to monitor industrial equipment. The industry has been working hard to prevent cyber-attacks on its servers that could compromise their operation, and business discussions on this topic have increased from 52% to 62%, according to SIA's report. Many analysts point to OT systems as the new target for ransomware attacks, as was the case with the pipeline attack in the US.
3. New Challenges for Supply Chains in the Aftermath of the Pandemic
The future of industrial supply chains is shaped by two challenges. The first is a logistics challenge: getting components from point A to point B. Labor shortages in the manufacturing, transport, distribution, and installation processes may exacerbate the problem further. The second challenge relates to cybersecurity and cyber-attacks on the supply chain.
According to SIA, ninety-eight per cent of companies in the sector have invested much more time and energy in their supply chain than before the pandemic. Still, analysts do not believe that these problems will be resolved quickly and many hold that logistical delays will not end this year. The key challenges for supply chains will continue to revolve around transparency and traceability.
4. Cloud Services Continue their Expansion
It is increasingly rare for an emerging company not to use cloud services, meaning software that is hosted on a server that's accessible from any internet-connected device to either store data or provide specific functionality. According to Statista, 50% of corporate data is already stored in the cloud. It is expected that even more companies will make the transition to the cloud-based apps and storage solutions, a task that is now made easier by a broader choice of technology providers large and small that specialize in cloud computing.
5. The Continuous Search for the Best Talent
Finding technical talent is one of the biggest problems for security industry leaders. This problem is also affecting manufacturing, software development and even sales, according to the latest industry surveys. 60% of respondents in the Cybersecurity Workforce Study revealed that staff shortages put their organization at risk. This creates a snowball effect that limits the ability of these companies to meet customer requests, jeopardizing the security of their users' facilities and creating a bottleneck in potential sales. Wages and benefits are likely to increase as companies struggle to find new talent. Over time, automation in some technology areas may reduce reliance on skilled labor.
6. Increased Interoperability to Improve Security
Interoperability is the ability to share data between systems; it also includes the procedures that support this process, such as communication between security cameras and access control. Companies increasingly demand an operational approach that can only be provided by connecting data from multiple systems. With the increased use of wireless technologies and connected systems, advancing interoperability will become more important than ever before, with a special emphasis of linking security with other organizational systems. The value of the global electronics, communications and smart buildings market is expected to reach €95.384 million by 2030, up from €48.558 million in 2020.
7. The Growing Concerns About Data Privacy
There will be a continuing scrutiny of how tech companies collect, use and protect data from their user, as well as how people's activities are tracked by security platforms, social media or even government systems. By the nature of its mission, the security industry is directly involved with the systems that record this data.
Cybersecurity is a fundamental pillar of data protection and companies must have teams that define and implement their data privacy policies. 62% of companies often have conversations on this topic with their customers, according to the latest SIA report. This trend is being closely watched by legislators and will likely be further regulated by governments. According to the Identity Theft Resource Center, the number of publicly reported breaches in the first three quarters of 2021 exceeded the total number of breaches in 2020.
8. PropTech: Security for Smart Buildings
PropTech, or property technology, refers to the use of technology to improve or reinvent services within the real estate sector. When it comes to how buildings are managed and used, security measures – in particular building access and control systems – can play a key role as the main sources of data regarding occupancy and efficiency, helping improve the utilization of space and driving costs down.
In the consumer market, PropTech is already there to give families more information about what is going on in their home, such as knowing when a child arrives from school, the delivery of a package, or even status updates on home efficiency and comfort systems. According to the JLL Global PropTech Report, the sector attracted €8.563 million in investment in the first half of 2021, and is expected to continue to grow.
9. The Ever-Increasing Importance of Information
When it comes to security technology, companies no longer want just door alarms, electronic card readers or video surveillance systems. They now want data that comes from all their systems to stay one step ahead of threats.
But sources of information go beyond the company's own systems. They now include the entirety of the internet, from social networks to the information published by companies, governments, or individual users. Finding ways to collect and analyze the publicly available data to spot threats in time, and then take action, will be a growing trend in the industry.
10. Safety and Sustainability in the Workplace
The pandemic left an indelible mark on the security industry and raised awareness of the need to enhance tools that protect the health of employees, visitors, and customers. While the primary focus early in the pandemic was on solutions that limited physical contact or that could detect body temperature, this is now evolving.
The next challenge is to promote measures that improve health and sustainability, such as with air quality and noise pollution, as well as finding ways to decrease energy consumption and minimize the amount of manufacturing and packaging materials. Happier employees and healthier environment are the necessary ingredients for the companies that want to meet the challenges of the future, and this year promises to yet again underscore this important point.