OVRLands the great real estate market of the Metaverse?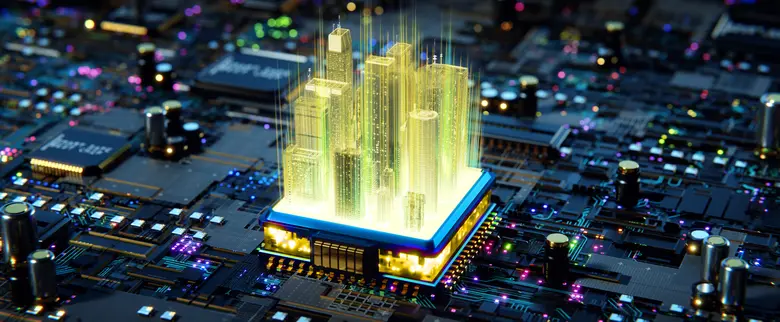 Antonino Comesaña, an expert in technological investments born 48 years ago in Vigo, is the owner of the virtual version of a section of Calle Serrano in Madrid. The real section would have cost him several million euros, a veritable fortune available only to the biggest venture capital funds on the planet, but for its alternative in the Metaverse he paid the equivalent of just over 50 euros at auction.
He did so, as he acknowledged in an interview with the Galician daily La Voz, as a somewhat speculative and, predictably, long-term investment. The business expectation arises because OVR, the virtual universe of which the land acquired by Comesaña forms part, may prove a success and attract millions of visitors. If this happens, the investor from Vigo will be able to sell his plot to the highest bidder or "fill it with content". That is, rent advertising space or install a virtual shopping mall, perhaps a casino or a concert hall.
"I usually choose projects when hardly anyone knows about them," explains Comesaña, "because that's when they offer a better balance between risk and reward." Judging by his words, the optimal time to invest in virtual plots in the Metaverse for speculative purposes was spring 2021. Since then, the OVR universe has garnered a certain level of media coverage, mostly focused on the possibility that it was contributing to the creation of a virtual real estate bubble.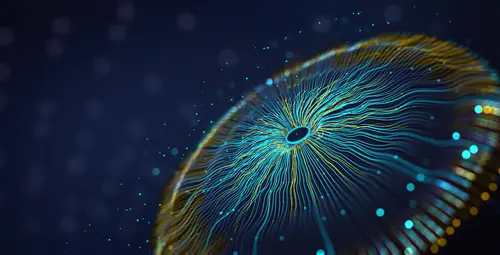 Buy now, it will be more expensive in a few hours
A year later, OVR is no longer so new, but it is, in any case, the most profitable and popular so far of the initiatives based on selling plots in the Metaverse. The Sandbox, Decentraland, Earth 2 and the Spanish platform Uttopion would be considered the main alternatives. All are based on the same principle: the creation of complex and highly-segmented virtual environments that are offered at public auction and are generally paid for in cryptocurrencies. OVR has stood out due to the high level of ambition of its proposal and the robust technological base that underpins it.
In essence, it is a digital layer or virtual reproduction of planet Earth that is divided into 1.6 trillion hexagonal plots, each of around 300 square metres, called OVRLands. Each of these plots is an asset acquired at auction and which then becomes the exclusive property of its buyer, who can exploit it, rent it or sell it on a completely decentralized secondary market over which the creators of the OVR universe have no direct control.
OVR is an initiative by OVER-Over the Reality, a start-up based in the Italian city of Udine whose CEO is the software engineer Davide Cuttini, an expert in augmented reality. An overview of the current scale of the project can be gained on its website, www.overthereality.ai. As the main interface, the site displays a world map that can be expanded or shrunk and which provides basic information on the number of plots sold and available and their specific geographical locations.
At the time of this writing, there were 157 auctions in progress and a total of 839,905 plots had been sold. This amount was increasing at a rate of approximately five to ten plots per hour. The overall amount of the purchases made was 6,940,950 OVR tokens, the cryptocurrency that is legal tender in this universe. This is a difficult figure to translate into real money, given that the price of the OVR fluctuated sharply in the last year, reaching peaks of more than two euros, but also troughs of less than ten cents. Furthermore, a proportion of those tokens were not acquired with money, but obtained by participating in a series of virtual activities, such as treasure hunts similar to those in the game Pokémon GO, which OVR promoters organised to publicise and popularise their currency.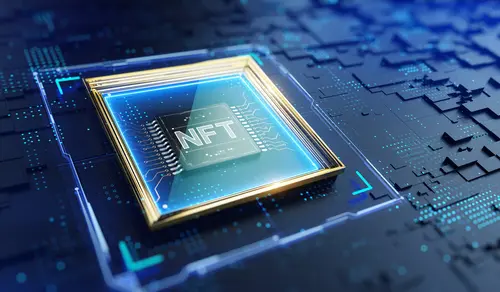 A European and US phenomenon
The territorial segmentation of the plots sold is particularly interesting. Although the entire planet has already been mapped and parceled out, so that every last square metre is part of one of the OVRLands, the plots are gradually being put up for auction, prioritising the areas where demand is greatest. Thus, according to the information provided in real time by OVER, while there are hardly any OVRLands available in the deserts of Central Asia or in remote Pacific atolls, Western Europe and the East Coast of the United States account for a large proportion of the plots sold, with 309,000 and 122,000 of the total respectively.
In Europe, the main focus is on the narrow strip that joins the Italian cities of Milan, Venice and Udine, with more than 37,000 plots sold, but it is closely followed by the metropolitan areas of Barcelona (21,000), Valencia (19,000 ) and Madrid (17,000). The city of Barcelona now has more than 11,000 plots, with more than 2,000 in the Barceloneta and Ciutat Vella neighbourhoods and nearly 4,000 in Eixample, mainly concentrated around Plaza Catalunya and Passeig de Gràcia. At the time of enquiry, there were ongoing offers for four adjoining plots on Barcelona's Paseo Marítimo.
To bid for any of them, it is necessary to register on the open-source blockchain platform Ethereum, download a digital asset self-custody wallet like Coinbase Wallet, and purchase OVR tokens. At this point it is possible to take part in the auction. Simply access the interactive map, check which plots are available, select the one you want and make an offer. The minimum starting price is ten dollars, but most of the transactions carried out in recent months have been in the range between 50 and 100 euros. After 24 hours, if no one exceeds the bid submitted, the plot is awarded.
At that moment, a smart contract is automatically generated via Ethereum that protects the newly-acquired digital asset, so that its buyer has full decentralised control over it.
In practical terms, the OVRLands become virtual objects associated with NFTs (non-fungible tokens), which guarantees their authenticity, their uniqueness and their non-reproducibility.
What is an OVRLand used for?
Once a virtual corner of the new Santiago Bernabéu or a portion of the industrial port of Rotterdam has been purchased, the question is what can be done with it. At the current point in the development of this specific section of the Metaverse these properties are mainly the object of economic transactions in the secondary market. Their buyers wait for their value to appreciate for whatever reason and put them up for sale, in a speculative dynamic that has attracted the attention of analysts but seems to be subsiding in recent months.
In the medium term, as Comesaña explained, if OVR succeeds and establishes itself as the preferred standard in the virtual plot market, its owners will use them to offer advertising, commercial and leisure content. Virtual stores, casinos, concert halls where avatars of successful international artists will perform...
The possibilities are very wide. Ultimately, the success of this alternative universe will depend on the ability of the owners to make creative and commercially attractive use of their plots. This will help more than anything else to make them valuable digital interaction spaces and increase their price. Hence, OVER openly encourages buyers to offer this content, generically called OVRExperiences, as soon as possible.
These virtual experiences, available both for smartphone applications and virtual, augmented or mixed reality platforms, are what will end up defining the definitive character of the virtual environment and determining its chances of success. At the moment, what we have is a series of potentially valuable digital assets, generally acquired at a modest price, that can be both a bargaining chip and a virtual headquarters for new business models that we can scarcely imagine today. Acquiring them can end up being a simple waste of time and money or a very lucrative transaction, as was the case with the digital domains that began to be marketed in the 1990s. Moreover, in the medium term, as is the case with all cryptocurrencies, NFT's and other emerging digital assets, some OVRLands may become high-value properties, coveted and potential threats, which will have to be guarded, in what will constitute a new sphere of activities for private security: the protection, both active and preventative, of virtual real estate.