PROSEGUR IS TRANSFORMING
PROSEGUR IS TRANSFORMING
Prosegur shows its commitment to innovation and excellence by embarking on a thorough transformation, intensifying the use of technology in all its business lines.
Strategy Framework
In 2018 Prosegur presented its 2018-2020 Strategy Plan, with the goal of continuing to strengthen its prominence in the industry via three foundations: Digitization, Innovation and Growth.
STRATEGY
Listening to customers to develop new value proposals that meet their needs.
Introducing new products to improve customer satisfaction, transform the business, yield greater margins and showcase our unwavering commitment to innovation.
Supporting operational excellence and the technological improvement of procedures.
Deploying the platforms and tools required to simplify management and enhance customer experience.
Reducing the weight of indirect costs.
Attracting, developing and retaining the most qualified professionals.
Keeping up high organic rates of profitable growth.
In Cash, continuing to grow at the same rate as in recent years, leading market consolidation.

In Security, boosting the integrated sale of surveillance and technology products.

In Alarms, boosting the value of the business by increasing the number of connections.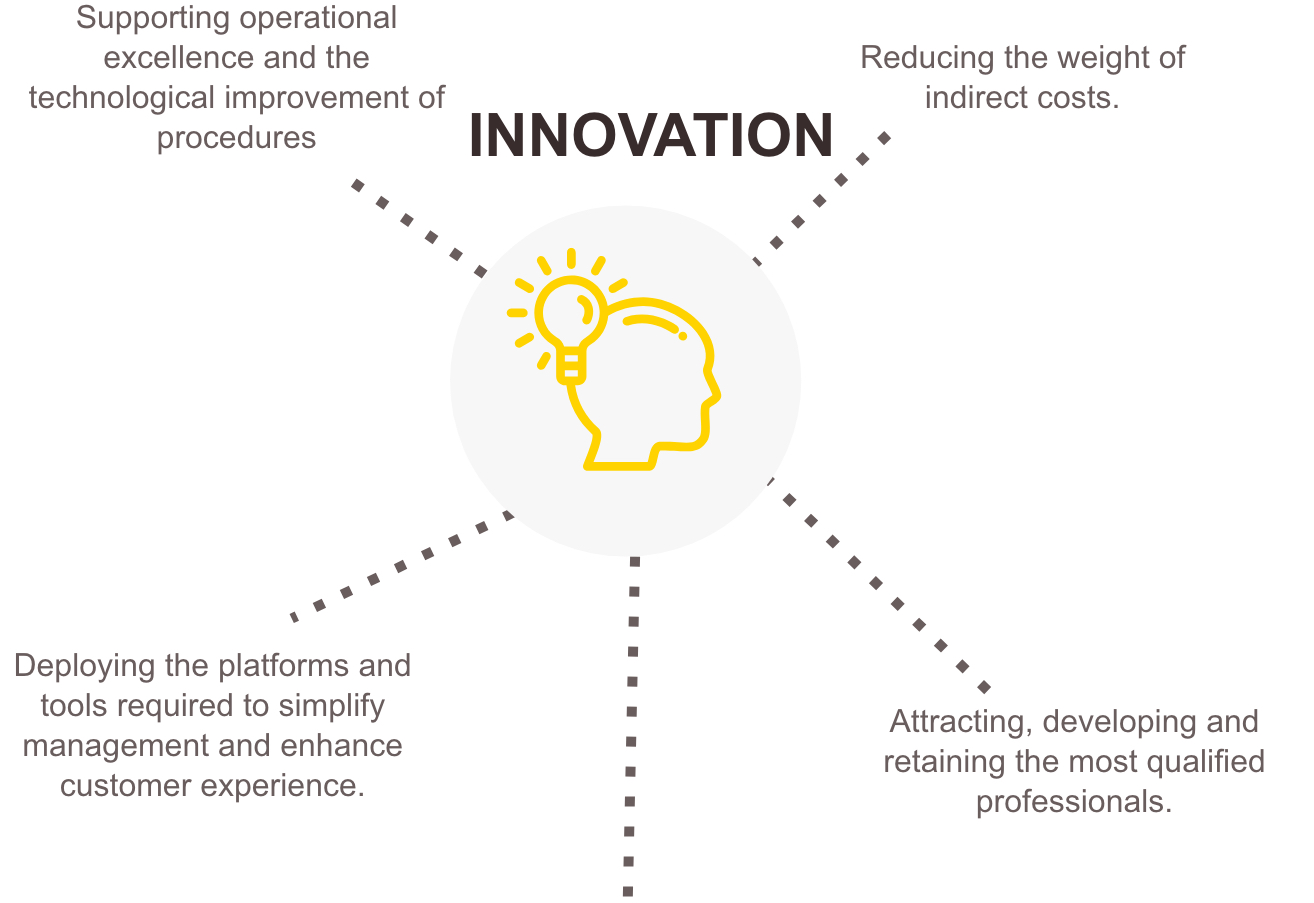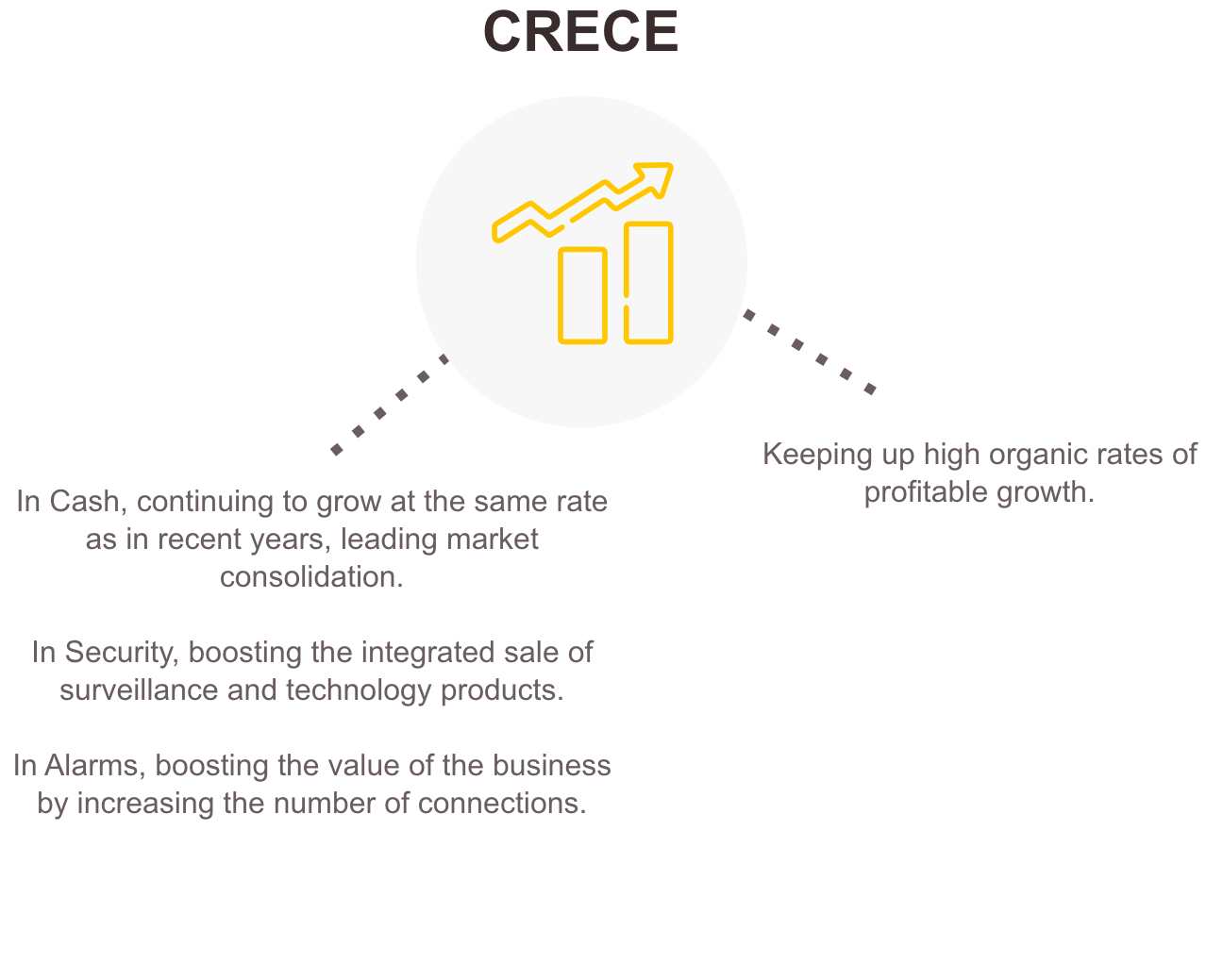 BREAKTHROUGHS IN 2018
Digitization
In Prosegur Security, we are developing new platforms and systems for employees and customers, anticipating their needs and working in an increasingly digital environment.
In Prosegur Alarms, we are developing the integration of our SMART application with the most advanced interfaces in the industry.
In Prosegur Cash ,we are automating customer interfaces.
In I.T., we are going ahead in technology infrastructure standardization, making systems homogeneous and reducing operational errors..
In Human Resources, we are developing candidate screening based on data analytics.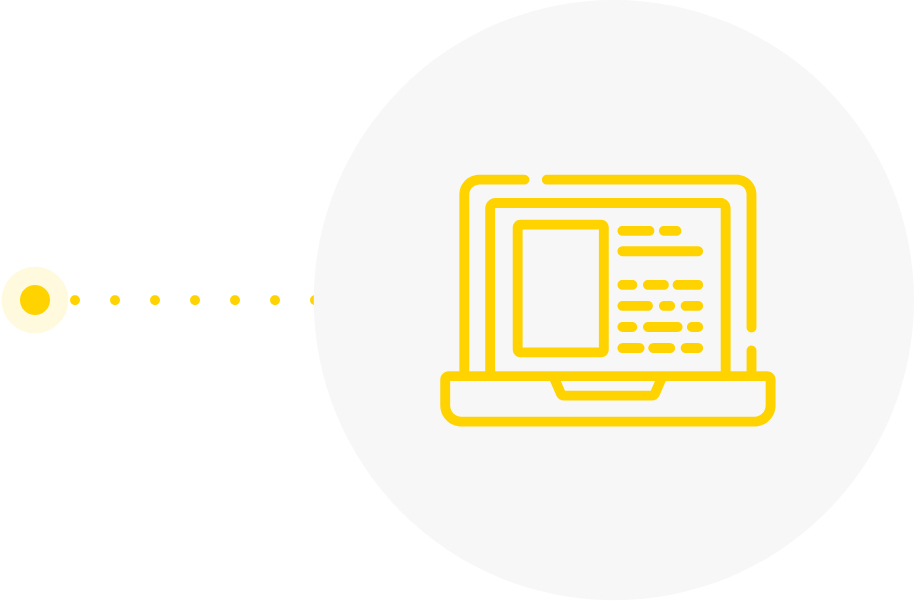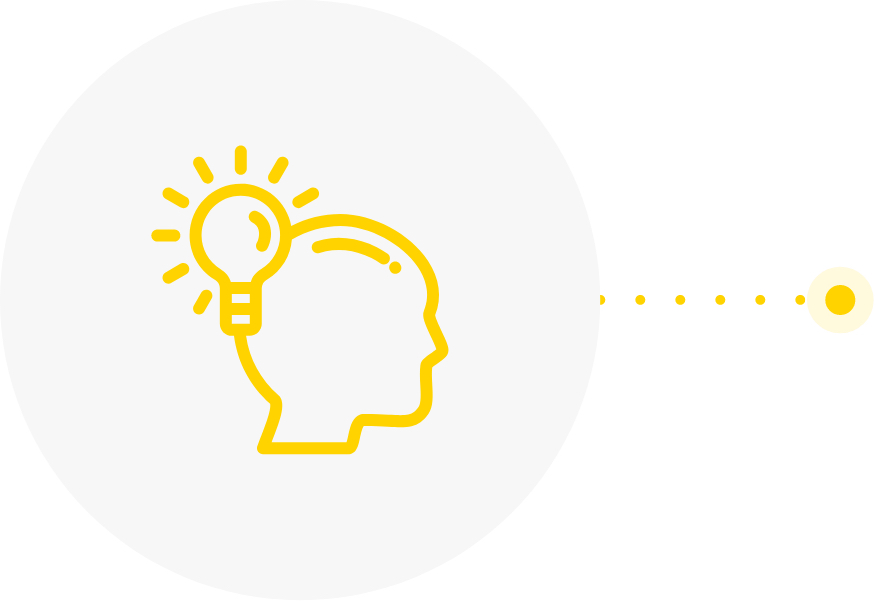 Innovation
In Prosegur Security, we have developed the Prosegur on Demand application, which allows customers to request security services by the hour from their mobile device. The service will be implemented within a maximum of three hours after contracting it.
In Prosegur Alarmas, progress is made towards a comprehensive home security solution.
In Prosegur Cash, we are boosting the sale of Smart Cash solutions and added value outsourced services (AVOS).
Growth
In Prosegur Security, we are growing by entering new markets and boosting the integrated sale of technology products.
In Prosegur Alarms, double-digit growth continues while ensuring customer returns.
In Prosegur Cash, we have kept going in our acquisitions strategy, entering new countries and consolidating older markets.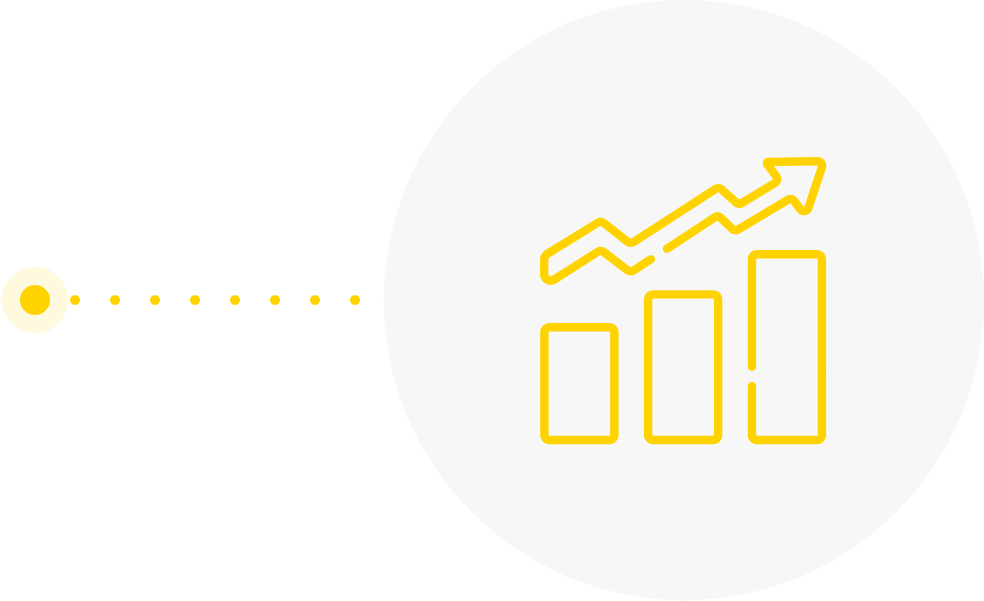 TRANSFORMATION PLAN
Prosegur reacts to continuing changes in the environment and the modernization requirements in the market via a Transformation Plan involving all the business lines and divisions.
ACTION AREAS IN THE PROSEGUR
TRANSFORMATION PLAN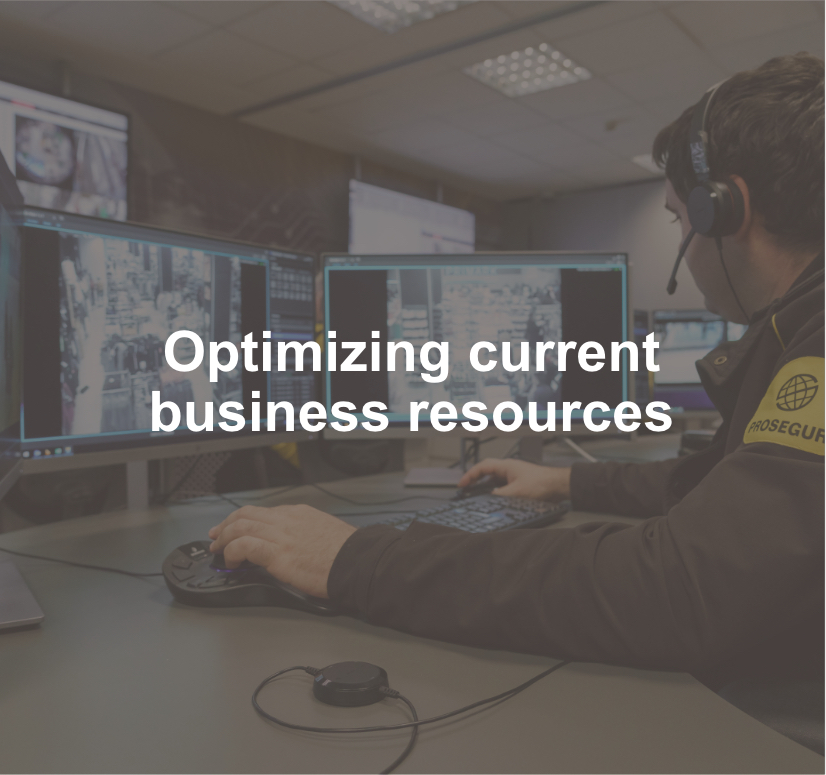 Making procedures simpler and more agile, reducing the execution time, through groups especially dedicated to improving customer, employee and supplier procedures.
Simplifying the technology footprint, making the critical systems for each of the businesses more robust, modern and better integrated with one another.
Developing new opportunities and testing new innovation models, using and maximizing all the existing internal and external capacities.
Keeping all the parts of every business, adapted to market innovation demands and building on opportunities and synergies.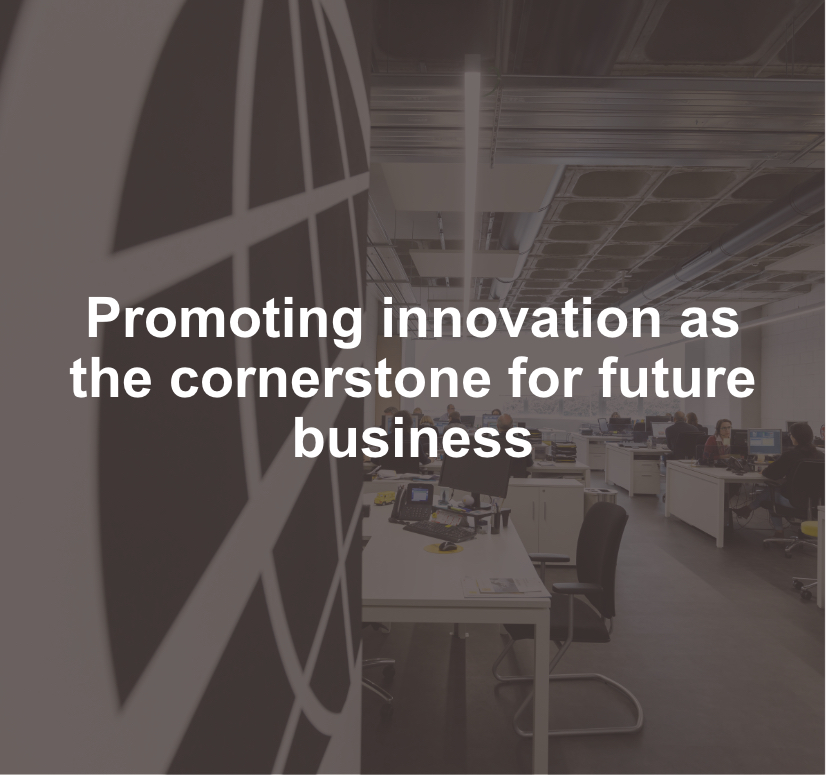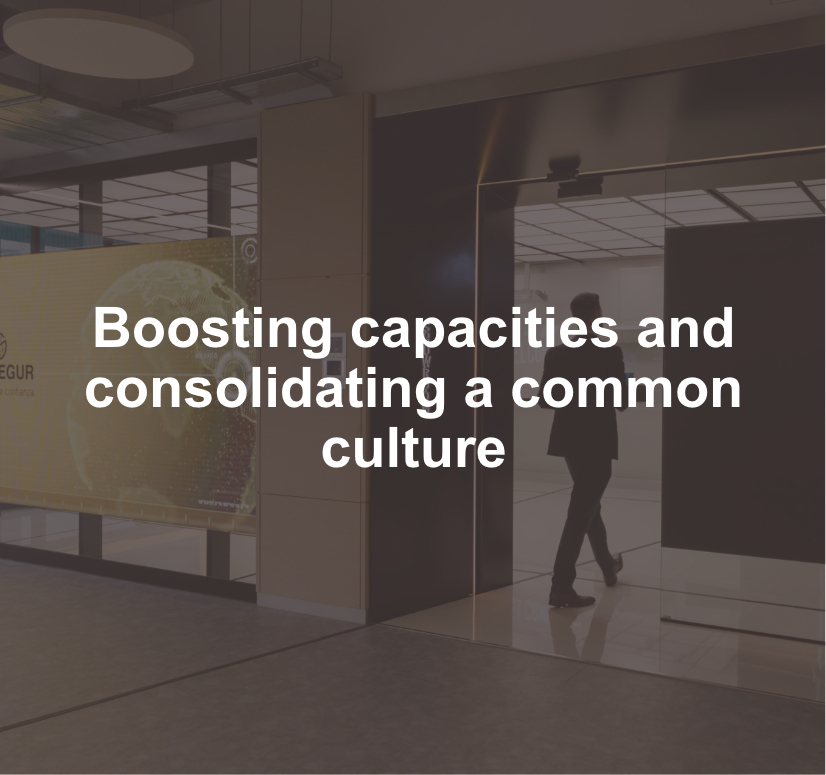 Supporting all collaborators in the transformation process by using new work and collaboration tools such as "agile" and "design thinking".
Fostering an internal culture by designing communication plans for all employees, so as to help display the new global and local goals.
Improving data governance by reviewing procedures and systems.
Reaching the same quality level in all markets.
MAJOR MILESTONES IN OUR TRANSFORMATION IN 2018